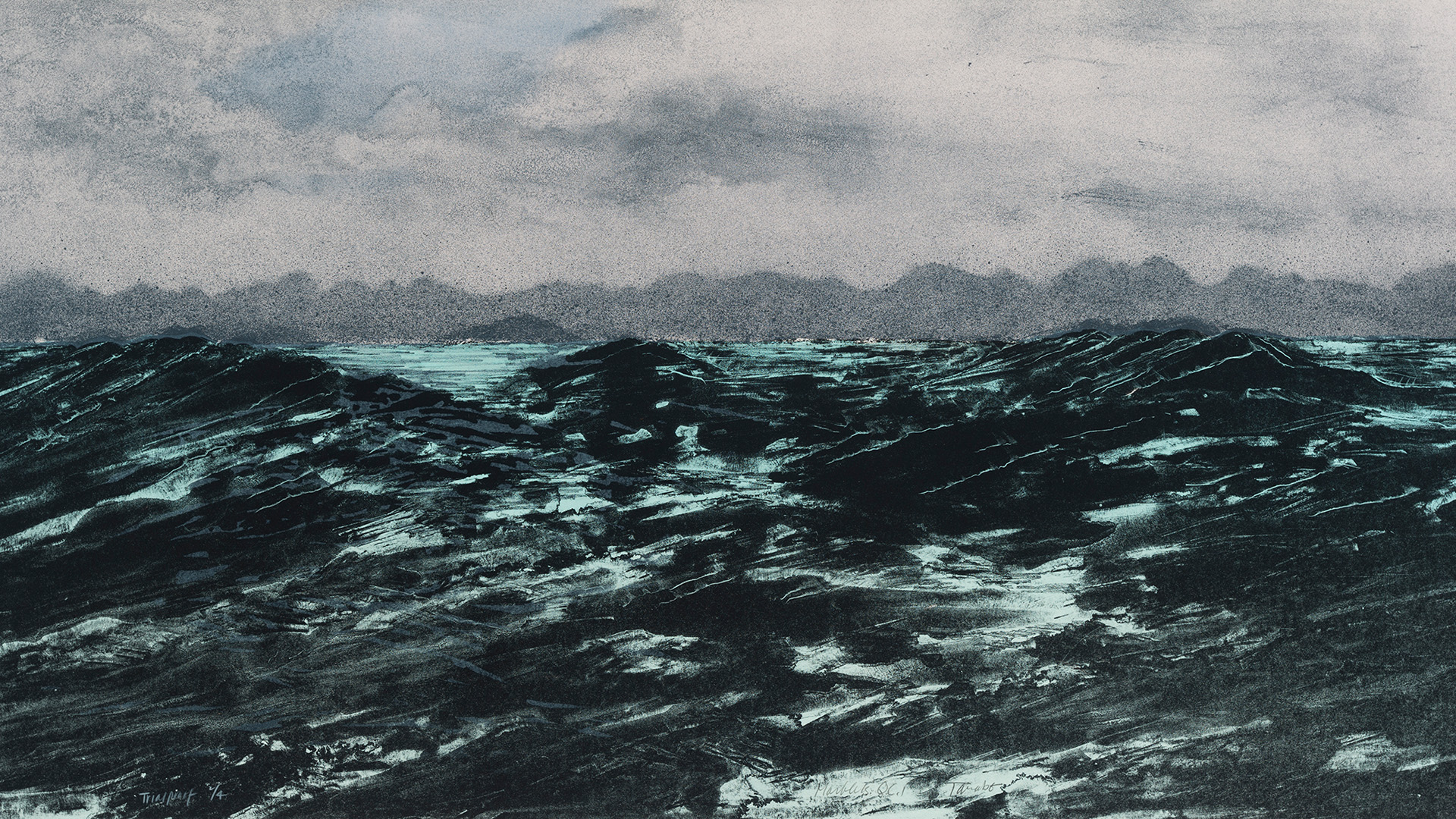 Visible Storage Project
As a way to provide greater access to our permanent collection, the Art Gallery of Guelph is pleased to present our visible storage project.
Location
Second floor of the AGG
Located on the gallery's second floor, this initiative allows the safe display of works from our permanent collections and will support increased community access as well as curatorial and research opportunities.
On view from September 14 – December 17, 2023, Seeing the Land, Feeling the Sea presents landscapes by Canadian artist Takao Tanabe from the Art Gallery of Guelph's permanent collection. The installation chronicles over 20 years of Tanabe's practice in printmaking, encompassing processes including lithography, photogravure, woodblock printing, and etching.
Image detail: Takao Tanabe, Marble Island, QCI, (TP 2/4) 1995, lithograph on paper, 46.4 x 89.5. Collection of the Art Gallery of Guelph
Sponsors

The Art Gallery of Guelph would like to extend its sincere appreciation to the Government of Canada, through Canadian Heritage, whose support is gratefully acknowledged in the realization of this important project.