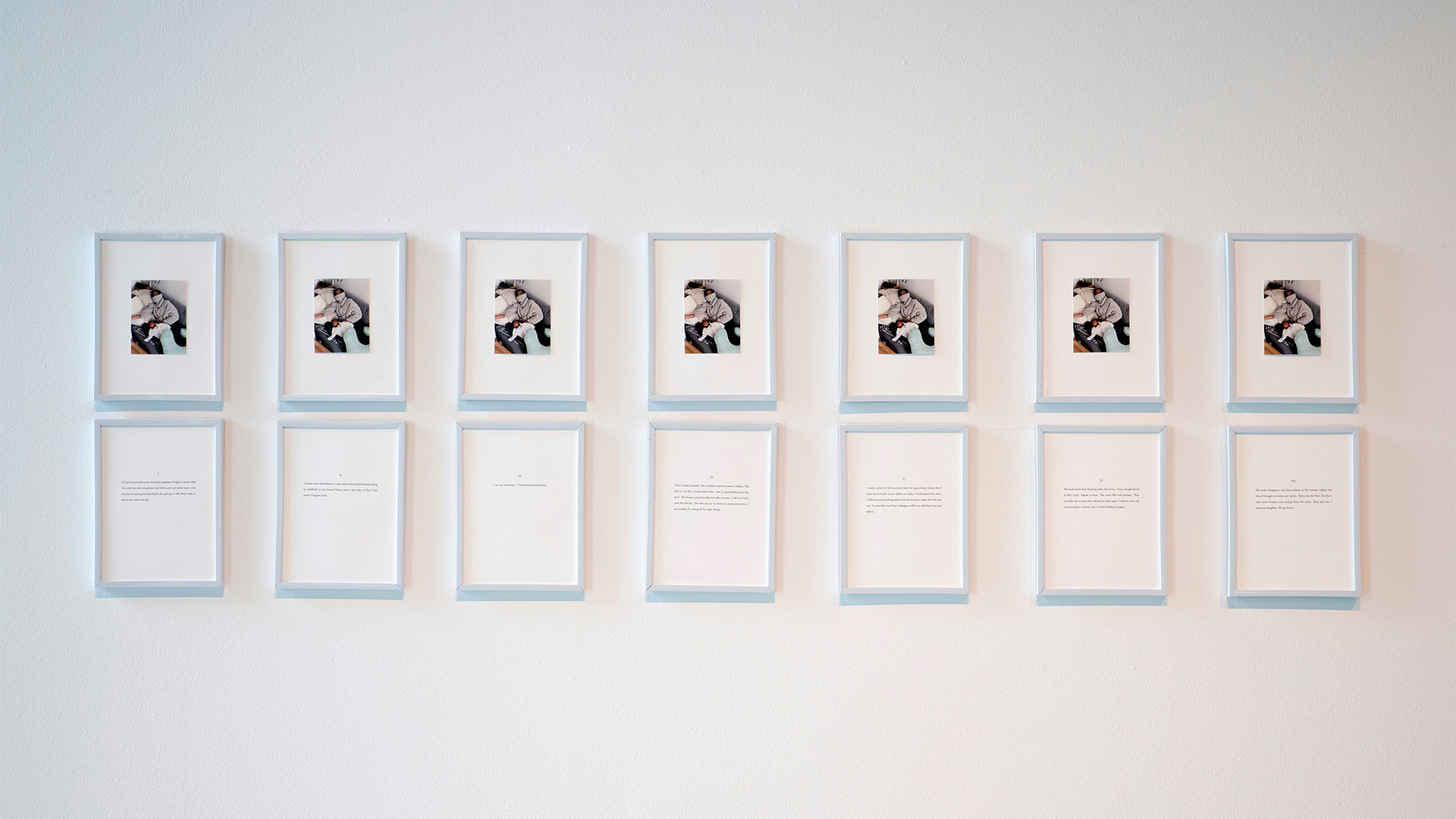 Visible Storage Project
As a way to provide greater access to our permanent collection, the Art Gallery of Guelph is pleased to present our visible storage project.
Location
Second Floor of the AGG
Located on the gallery's second floor, this initiative allows the safe display of works from our permanent collections and will support increased community access as well as curatorial and research opportunities.
A recent Art Gallery of Guelph acquisition, Kara Springer's Death Defying Acts and Everyday Abstractions is a photo-based work that chronicles the artist's experience of pregnancy and childbirth amid reports of high maternal mortality rates experienced by Black women in the United States. Through portraiture, repetition, and sparse yet succinct text, Springer draws attention to the ways in which racialized bodies, particularly those of Black people, are frequently met with disregard and inattention within institutional settings such as healthcare systems, subtly positing that care can serve as an antidote to this predilection.
The seven text panels within the work detail the mounting indifference and anxiety that Springer experienced while pregnant that were mitigated by the attentiveness of women of colour. Each text is paired with a repeated photographic image of the artist and her daughter Noa. Taken by the artist's mother shortly after the pair returned home following her daughter's birth, the image shows an exhausted mother and child, underscoring the toll not only of pregnancy and childbirth but the wearing physical and mental effects of living in a racialized body in a society where one is surrounded by ongoing racism, as well as the resilience and expressions of care, both internal and external, that are required to survive it.
Image detail: Kara Springer, Death Defying Feats & Everyday Abstractions, 2020, 14 inkjet prints, 25.4 x 20.3 cm each.
Sponsors

The Art Gallery of Guelph would like to extend its sincere appreciation to the Government of Canada, through Canadian Heritage, whose support is gratefully acknowledged in the realization of this important project.