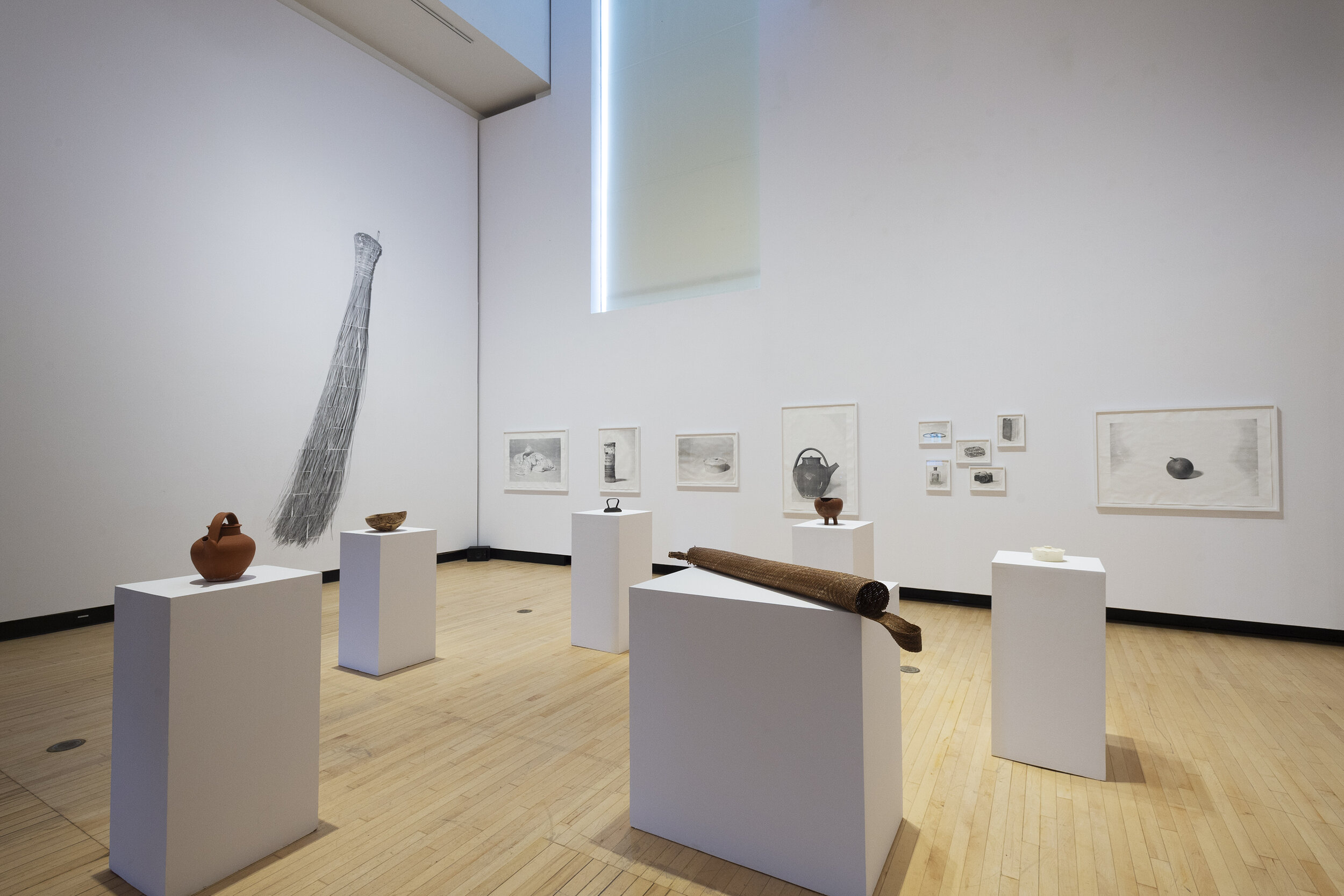 Art Gallery of Guelph
The AGG is one of Canada's premier public art spaces, engaging audiences with the most innovative artists and ideas from around the world.
Admission
Free | Donations appreciated
Gallery Hours
Tuesday – Sunday
12 pm – 5 pm
Donald Forster Sculpture Park
Open daily from dawn to dusk
Address
358 Gordon Street
Guelph, ON
N1G 1Y1
Canada
View Map
Parking Info
While visiting the gallery, accessible parking and a limited number of free parking spots are available in the lot beside and behind the gallery, with an entrance off Gordon Street, just north of College Avenue. Additional parking is available in the University of Guelph campus parking lot P23 with access from College Avenue and MacDonald Street.
Gallery Shop
The Gallery Shop features the work of local artists and makers. Operated by the AGG Volunteer Association, The Gallery Shop is Guelph's destination for handmade and free trade gifts, pottery, glassware, jewelry, and original prints and paintings.
The Gallery Shop is open during regular gallery hours or by appointment. For inquiries, please contact:
The Gallery Shop
358 Gordon Street, Guelph, ON N1G 1Y1
519-837-0010 ext 8
galleryshop@artgalleryofguelph.ca
Holiday Closures
The Art Gallery of Guelph and The Gallery Shop are pleased to welcome you Tuesday through Sunday throughout the year. Please note the following holiday closures:
Closed: New Year's Day, Easter Weekend (including Good Friday, Saturday, Sunday, and Easter Monday), Victoria Day, Canada Day, August Civic Holiday, Labour Day Weekend, Thanksgiving, Christmas Eve, Christmas Day, Boxing Day and New Year's Eve
---
During your visit
The Art Gallery of Guelph is committed to making the gallery more accessible to visitors with disabilities.
Accessible Parking: The gallery's parking lot has spaces reserved for visitors with disabilities.
Ramp: The gallery has a barrier-free ramp from the parking area to the main entrance
Mobility devices: Wheelchairs, scooters, and walking aids are permitted in all areas of the gallery.
Service animals: Service animals are welcome in the gallery.
Elevator: An elevator is available to access exhibition floors as well as washrooms on the lower level.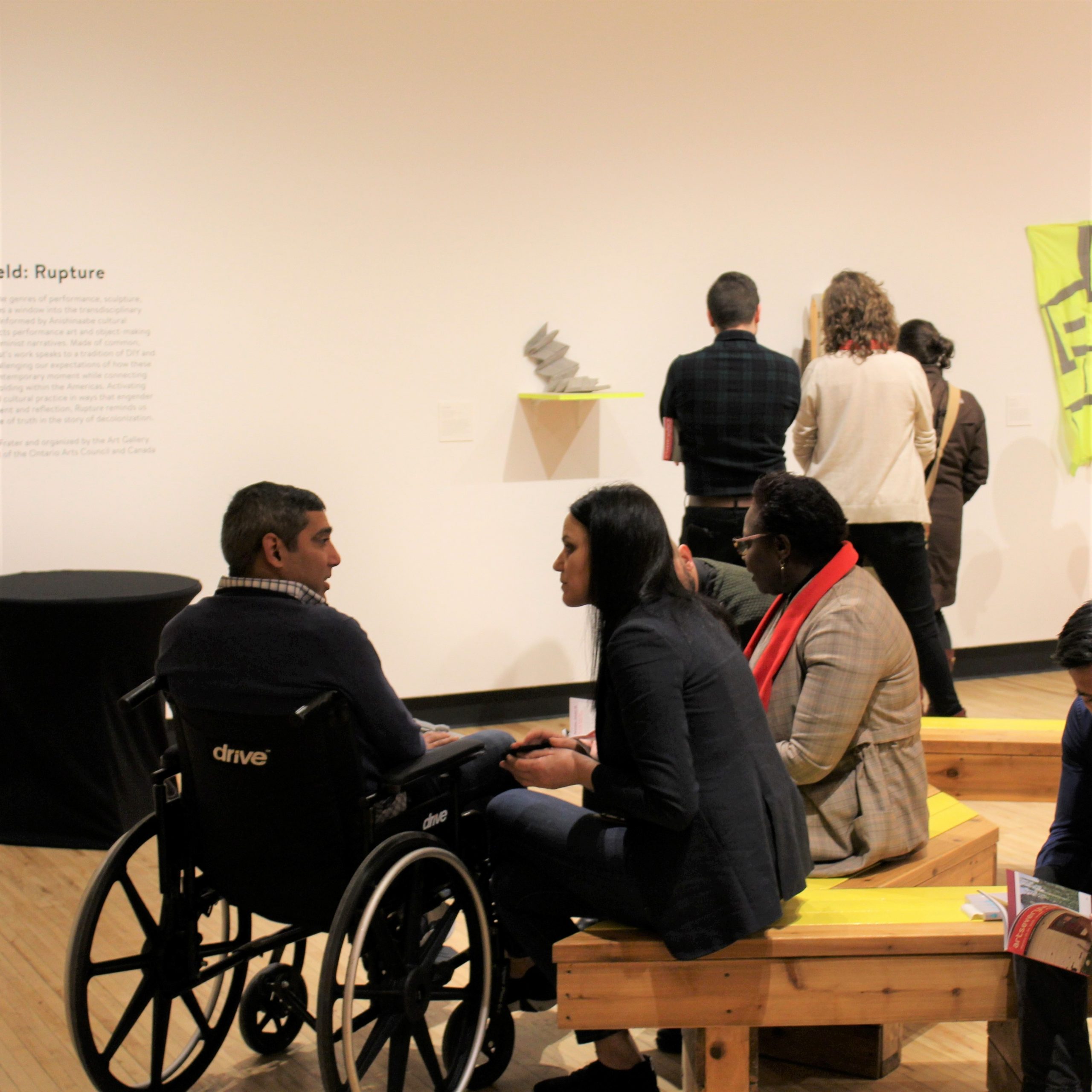 ---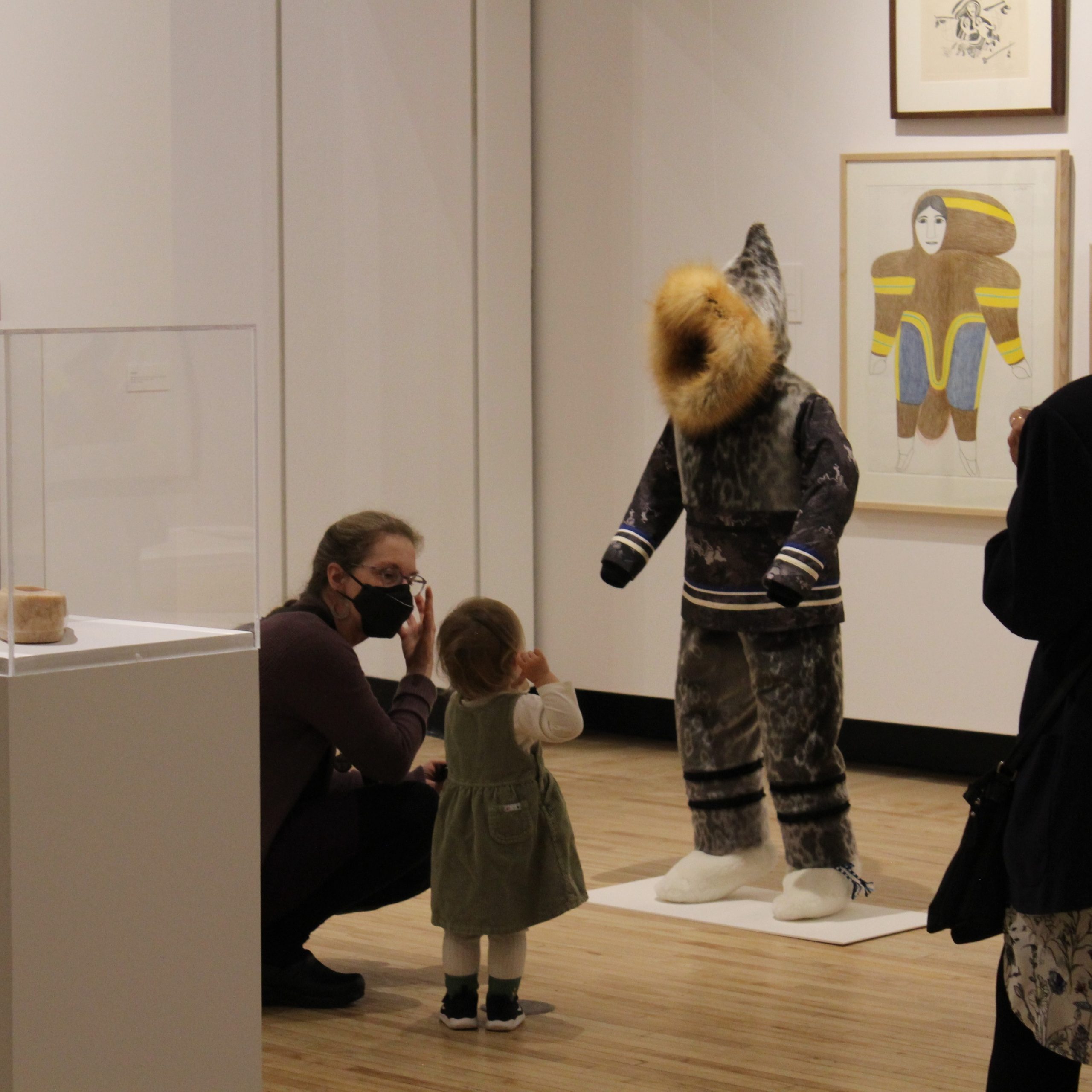 COVID-19 Protocols
The Art Gallery of Guelph is committed to welcoming you to the gallery under the safest possible conditions. Our policies and procedures take into account provincial and regional guidelines, national recommendations for arts and heritage institutions, as well as close coordination with WDG Public Health and the University of Guelph.
Preparing for your visit
If you are feeling unwell or are a close contact of a confirmed or probable case of COVID-19, we ask you to stay home in order to keep our community safe and healthy.
• Practice hand hygiene, washing hands, using hand sanitizer provided throughout the facility, and coughing or sneezing into your elbow;
• Please note that we are implementing frequent cleaning and disinfecting high touch surfaces throughout the day
Event Rentals
The Art Gallery of Guelph (AGG) occupies the north-east corner of Gordon Street and College Avenue, a vibrant intersection in the City of Guelph just a short distance from the downtown core. The 31,000 square foot facility features six gallery spaces across two floors, perfect for corporate events and meetings.
Three open-concept main floor galleries include a central clerestory with 22-foot ceilings and an adjacent light-tight environment for multi-media installations. The second floor boasts two uniquely-configured, multi-purpose spaces, and a lecture room. The Gallery Shop is located next to the information desk on the main floor.
The first and second floors (capacity 150) have exceptional acoustics for concerts, performances, and large receptions for groups. Presentations, screenings, and small receptions take place in the lecture room (capacity 40) on the second floor.
Organizations that are looking for innovative spaces to hold corporate events, conferences, and meetings are able to rent spaces at AGG. Our various spaces will suit a variety of needs. There are three spaces available, which are able to accommodate groups of up to 150 persons. Please note:
AGG is unable to provide audio visual technical equipment or support;
Space available within the galleries will vary depending on exhibitions installed;
All catering and alcohol service at AGG is provided by the University of Guelph's Hospitality Services.
For inquiries about bookings or availability, please contact info@artgalleryofguelph.ca.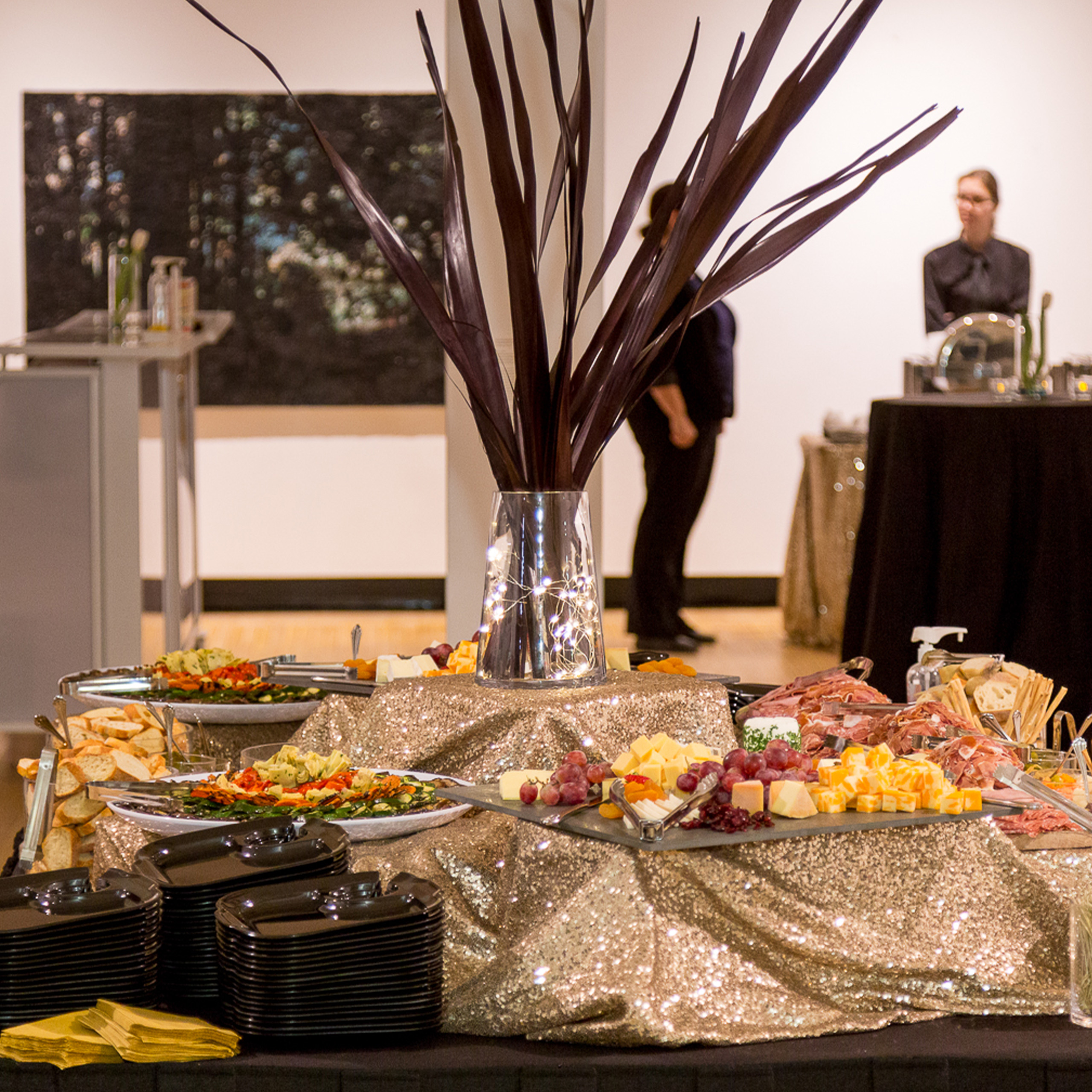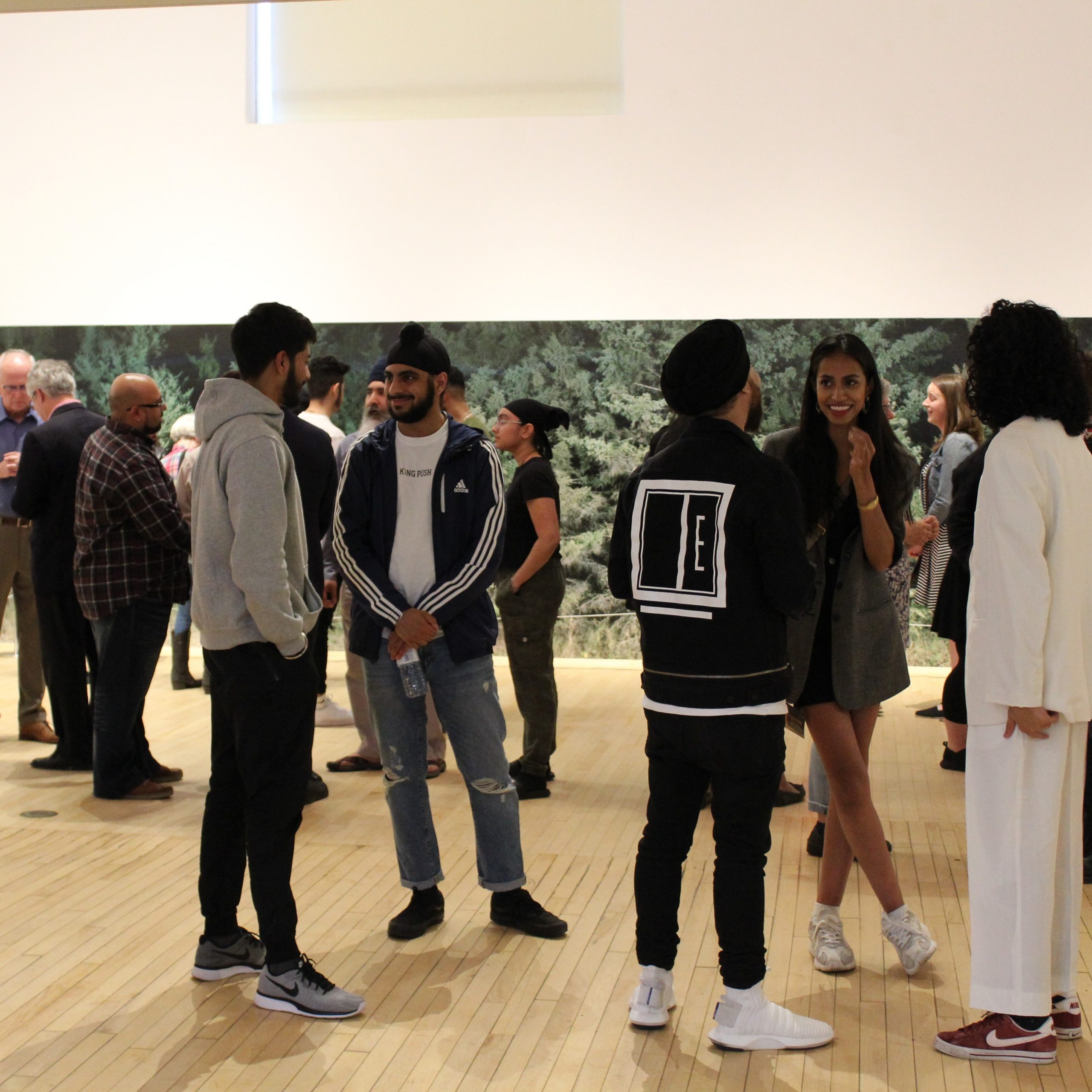 Group Visits
The Art Gallery of Guelph (AGG) believes that exposure to original works of art within the gallery context enriches the educational experience, while promoting enjoyment and understanding of the arts and making contemporary visual culture accessible. Our exhibitions explore regional, national, and international art by contemporary and historical artists. All exhibition and Sculpture Park programs are supported by the AGG staff and volunteer docents. Tours generally run for approximately 45 minutes.
Reservations
The AGG offers guided tours to school, community, and corporate groups. Advanced reservations are required for guided tours. Self-guided visits are welcome, but advance notice is recommended to avoid conflicting with other groups.
Cost
The cost is $5 per person.
Hours
Guided tours may be scheduled Monday to Friday between 10:00 am and 4:00 pm. Weekend and evening tours are available by special request.
Book Now!
To book your guided tour, please contact 519-837–0010 or info@artgalleryofguelph.ca.