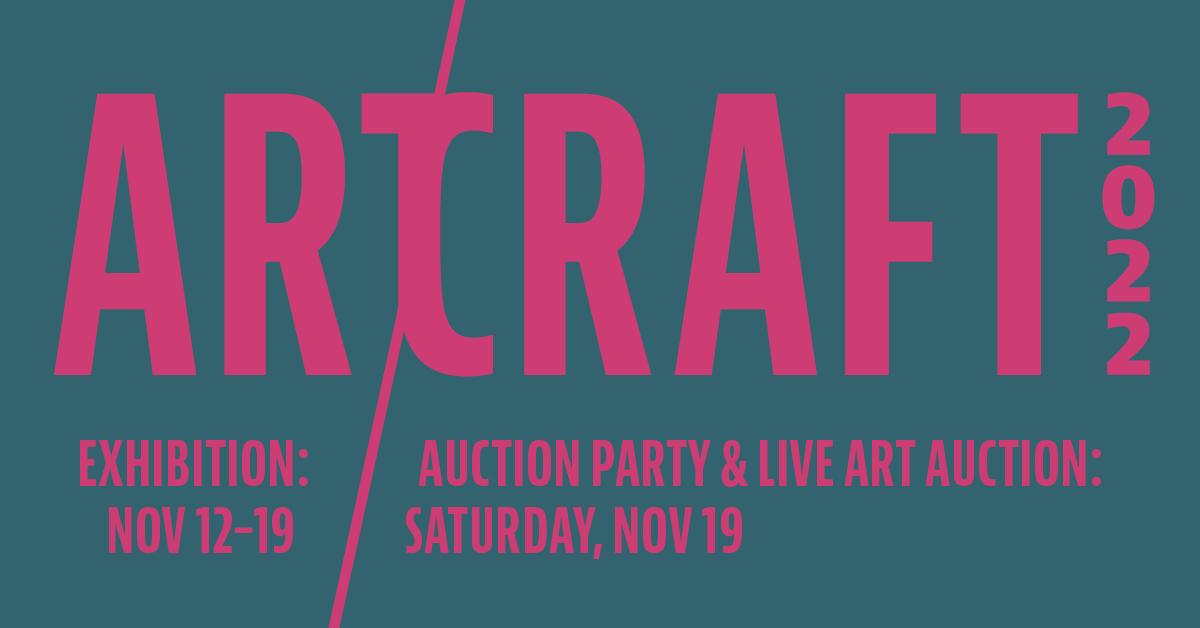 ART/CRAFT
Join us for the Art Gallery of Guelph's signature gala and live auction of contemporary art on Saturday, November 19, at 6:30 pm.
Register Here

Location
358 Gordon St Guelph, ON N1G 1Y1
Exhibition: November 12 – 19, 2022
Auction Party & Live Art Auction: Saturday, November 19 at 6:30 pm
The Art Gallery of Guelph's (AGG) signature gala and art auction fundraiser, ART/CRAFT 2022, invites art lovers and collectors alike to raise a toast (and a bid paddle) in support of Guelph's public gallery on Saturday, November 19, 2022.
EAT/DRINK – Partygoers will enjoy signature food and drink prepared by the chefs and sommeliers of the University of Guelph .
SEE/BUY – Artworks will be on view at the Art Gallery of Guelph from November 11– 19. Doors open for the Auction Party at 6:15 pm with the Live Art Auction starting at 8 pm.
TICKETS – Take advantage of our special 2022 Auction Party Early Bird ticket offer and purchase tickets for $100 until September 25. Regular Admission Auction Party tickets are $125. Ticketholders receive admission to the Auction Party and Live Art Auction.