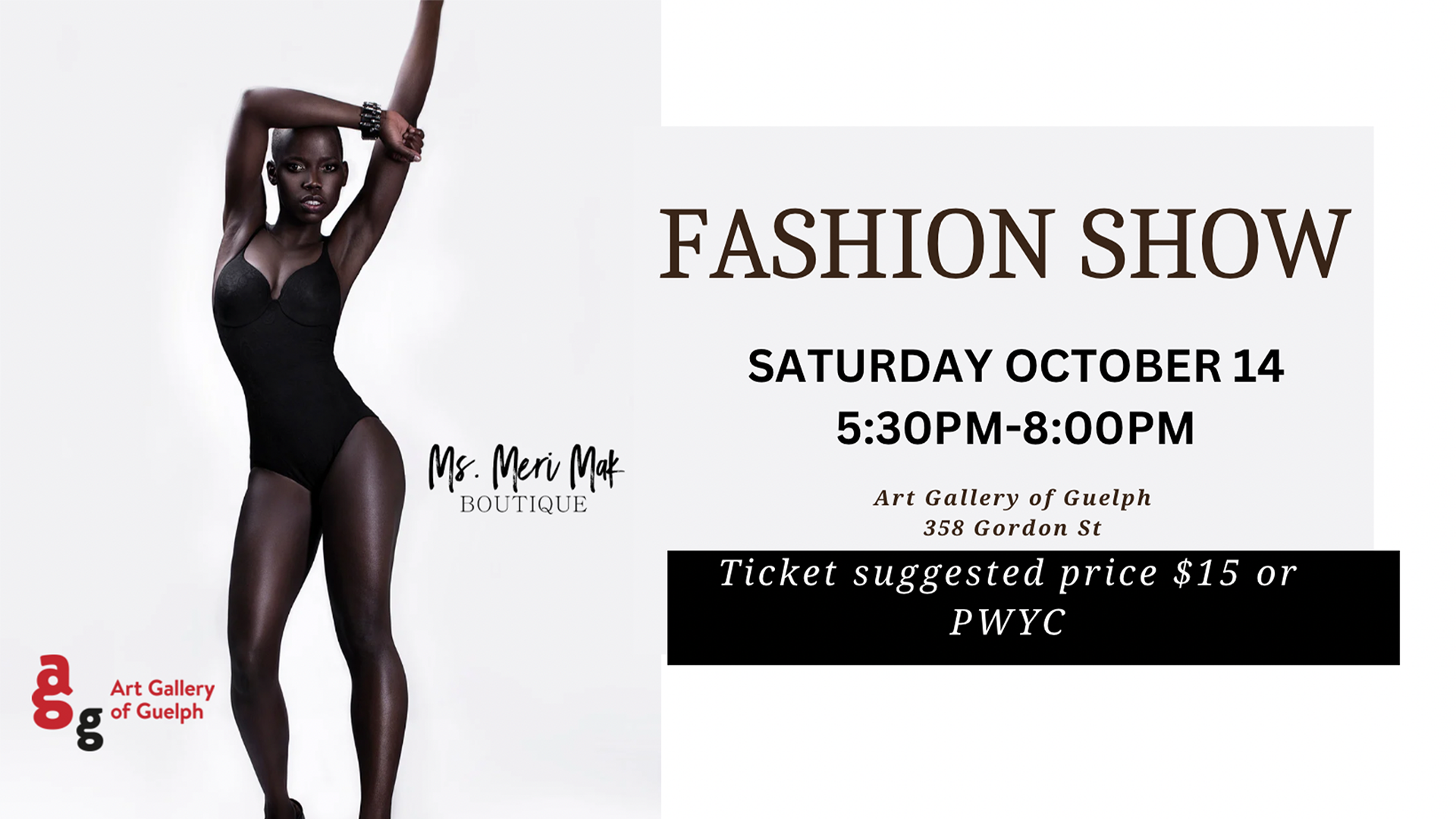 Ms Meri Mak Fashion Show 2023
Meri Mak invites attendees to reconsider the viewpoint that women need to conform to succeed in a corporate environment, to conceive an experience around the collection.
Purchase tickets here

Location
358 Gordon St, Guelph ON N1G 1Y1
Price
Pay-What-You-Can, suggested donation of $15
Pre-sale tickets are sold out! We can't wait to see you at the show tonight.
Come see what the season ahead has in store! Ms Meri Mak Spring/Summer 2024 women's capsule collection by Denise Mansur presents a sequence of realities – reflections, refractions, observations. In conceiving the experience for this runway show, Ms Meri Mak invites attendees to reconsider the pressures that women feel to conform in order to succeed in a corporate environment.
The event starts at 5:30 pm with performances by the Samuel Soga Band, Natalie Ann Poetry, The Kween Company and music by DJ Takeyse, along with the chance to explore the AGG's current exhibition, Kept Alive Within Us. Partake in wine or sparkling water, beer or 0% ABV hop waters by Wellington Breweries, and delicious food.
Tickets are available on a Pay-What-You-Can basis, with a suggested offering of $15/person. Please note that you can only purchase ONE TICKET PER ORDER. To purchase multiple tickets, please make separate orders.
Parking is available in the University of Guelph campus lot P23, accessible from College Ave or MacDonald St. A limited number of accessible parking spots are available in the parking lot behind the gallery.