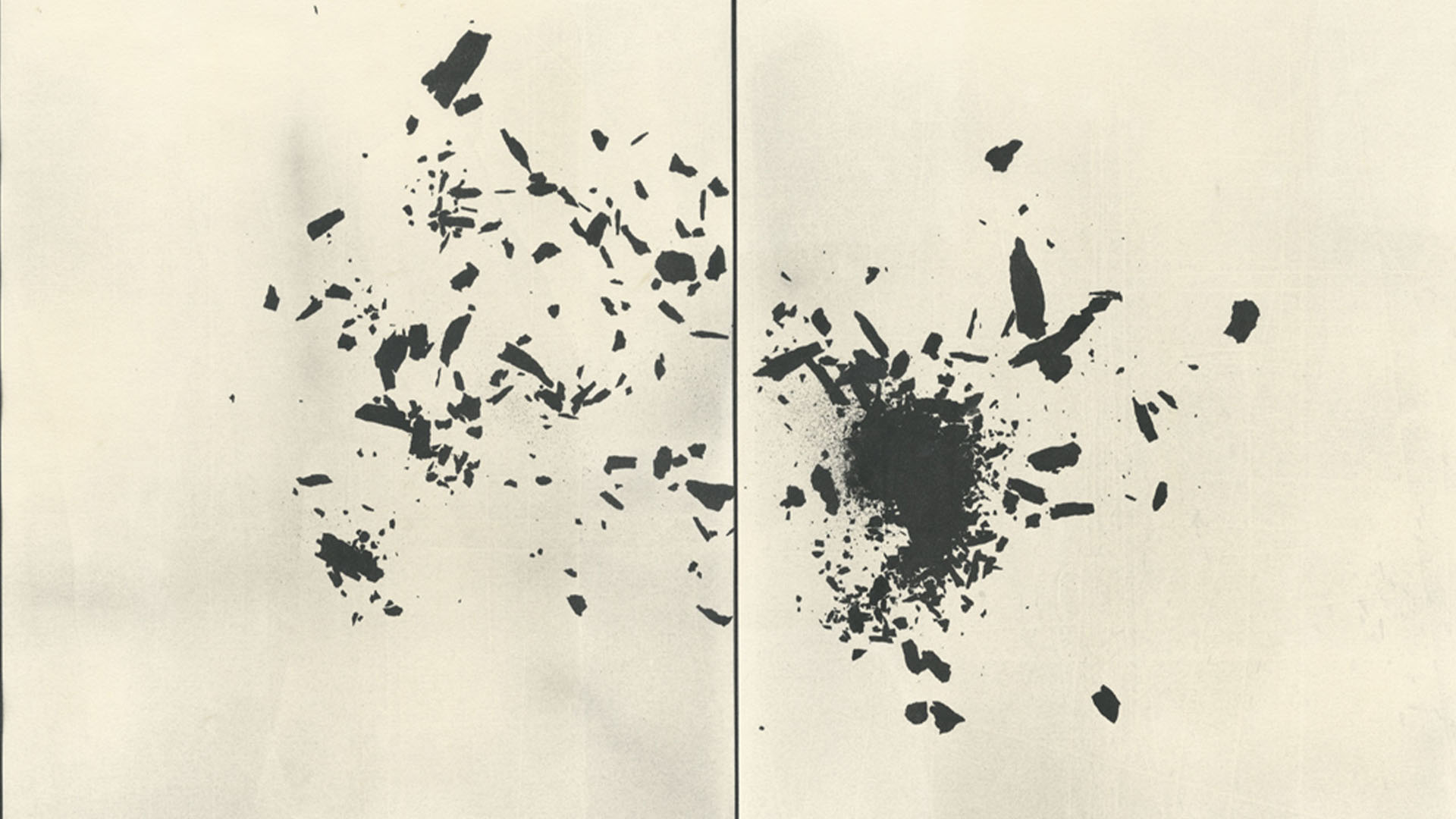 For his exhibition Grapple, John Haney presents multiple works that respond to a mysterious object he found on a Newfoundland beach. The object turned out to be a severely rusted, hand-made anchor. Haney's use of alternative photographic processes and semi-abstract images — both positive and negative iterations of the photogram — is an attempt to reinvigorate and preserve the degrading object, and to reanimate it in the process of image-making. Through multiple iterations of its shadows, the relic of the anchor becomes a rich metaphor; at the same time, in its mysteriousness, it slows the viewing process, asking us to find understanding in the midst of an image culture that is at once overloaded with information, and wanting for meaning.
John Haney's work runs the gamut of photographic media, and ranges from the documentary to the abstract. While his practice is diverse, it is united by an ongoing consideration of places and objects in transition. Recent projects have been thorough re-considerations of traditional, darkroom-based processes, serving as opportunities for chance to intervene through material encounters. Always aware of the lamentatory aspect of photography, Haney often explores trace as a way to reconstitute meaning, as it pertains to both subject and photographic object.
About the artist
John Haney
Born in Toronto, Haney has lived between Ontario, New Brunswick, and Newfoundland, all places which have heavily informed his work. He was long-listed for the 2011 Sobey Art Award in the Atlantic category, and was nominated for the Scotiabank Photography Award in 2012. His work has been shown in Canada, the U.S, and Germany. He earned his BA from Mount Allison University in 2001 and is currently an MFA candidate at the University of Guelph. He lives with his family in Hamilton, Ontario.