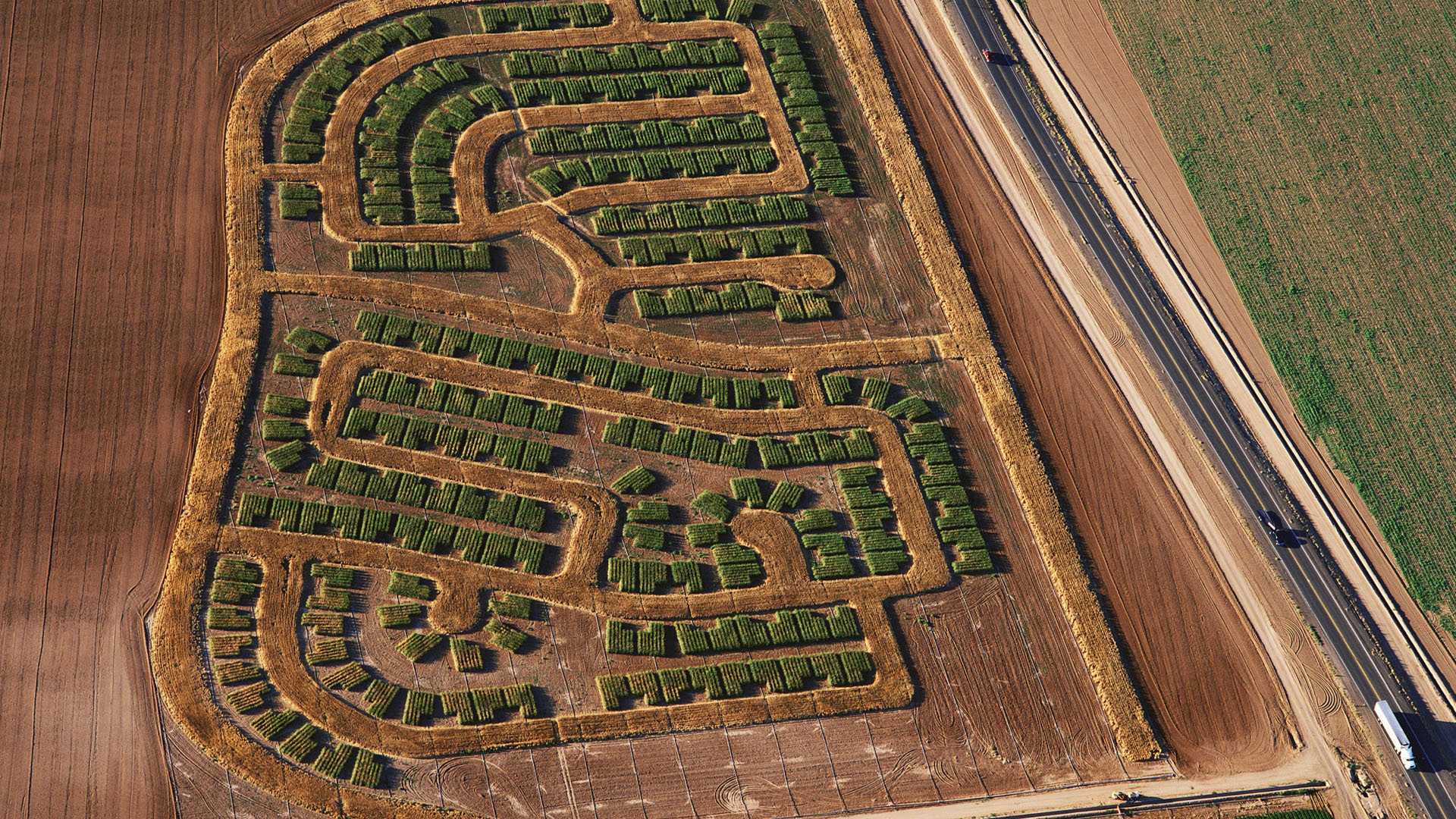 May 10.2018
August 26.2018
Fieldwork features the work of Arizona-based artist, farmer, and food activist Matthew Moore. Situated at the intersection of art and agriculture, Moore's social practice engages issues related to land, food, and sustainability as means to deepen environmental knowledge while increasing consciousness of our relationship to the land and food production. Offering a poignant lens on the loss of farmland to urban growth, Moore has explained, "As a farmer and an artist, I display the realities of this transition in order to rationalize and document my displacement from the land on which I was raised. The trials and tribulations of American agriculture, its roles in contemporary globalization, and its continually debated ecological practices create a foundation for my explorations."
Inserting the land back into public consciousness to recentre conversations about sustainable practices, his work blends documentary tactics, land-based installation, and community engagement, evoking the legacy of environmental practices and land art such as the work of Robert Smithson and Agnes Denes, as well as the lineage of interdisciplinary and participatory practices including Black Mountain College and the social sculpture of Joseph Beuys. Deftly maneuvering within these art histories, Moore's work reimagines commitment to place in a global context, instilling the local with universal scope.
Currently participating in the LAND Studio program facilitated by the Art Gallery of Guelph and Musagetes, Moore has extended his work focused on the American southwest to explore urban growth and landscape transformation in this region, working with historical collections of maps and aerial survey photographs housed by the University of Guelph Library to mine rich archives of geographical and visual data amassed over decades of field research that underpinned 20th century land use decisions. Capturing the ongoing transposition of organic patterns and natural topographies to grids of surveyed parcels of land, and plans filled with concentric streets and culs-de-sac, Moore's work offers a viscerally affecting visual materialization of the transformation of space.
Image detail: Matthew Moore, Rotations: Moore Estates #5, 2006, 35 acre project, sorghum, wheat, C-print, 61 × 76.2 cm
About the artist
Matthew Moore
Based in Phoenix, Moore's work involves a combination of social practice, large scale earthworks and built environments meant to instill new insight as well as social change. Recent exhibitions include solo projects and commissions for the Phoenix Art Museum, the Speed Museum, the Sundance Film Festival, the Walker Art Center, MassMoCA, the World Congress of Soil Science in Korea, and Nuit Blanche Toronto, and he has been featured in publications including Art Forum, Art in America, Art Lies, Metropolis, Dwell, and Architecture.
Moore's work includes breathtaking projects focused on his family's farm in the West Valley of Phoenix, such as the Rotations series, documenting a land-based installation that activates the scale of fields and the time-span of crops themselves to visually manifest change and the suburbanization of the West. Lifecycles, supported by Creative Capital and exhibited at the 2010 Sundance Film Festival, employs time-lapse photography to document time-based processes integral to agriculture, part of an international project to record plant growth that Moore founded – the Digital Farm Collective.