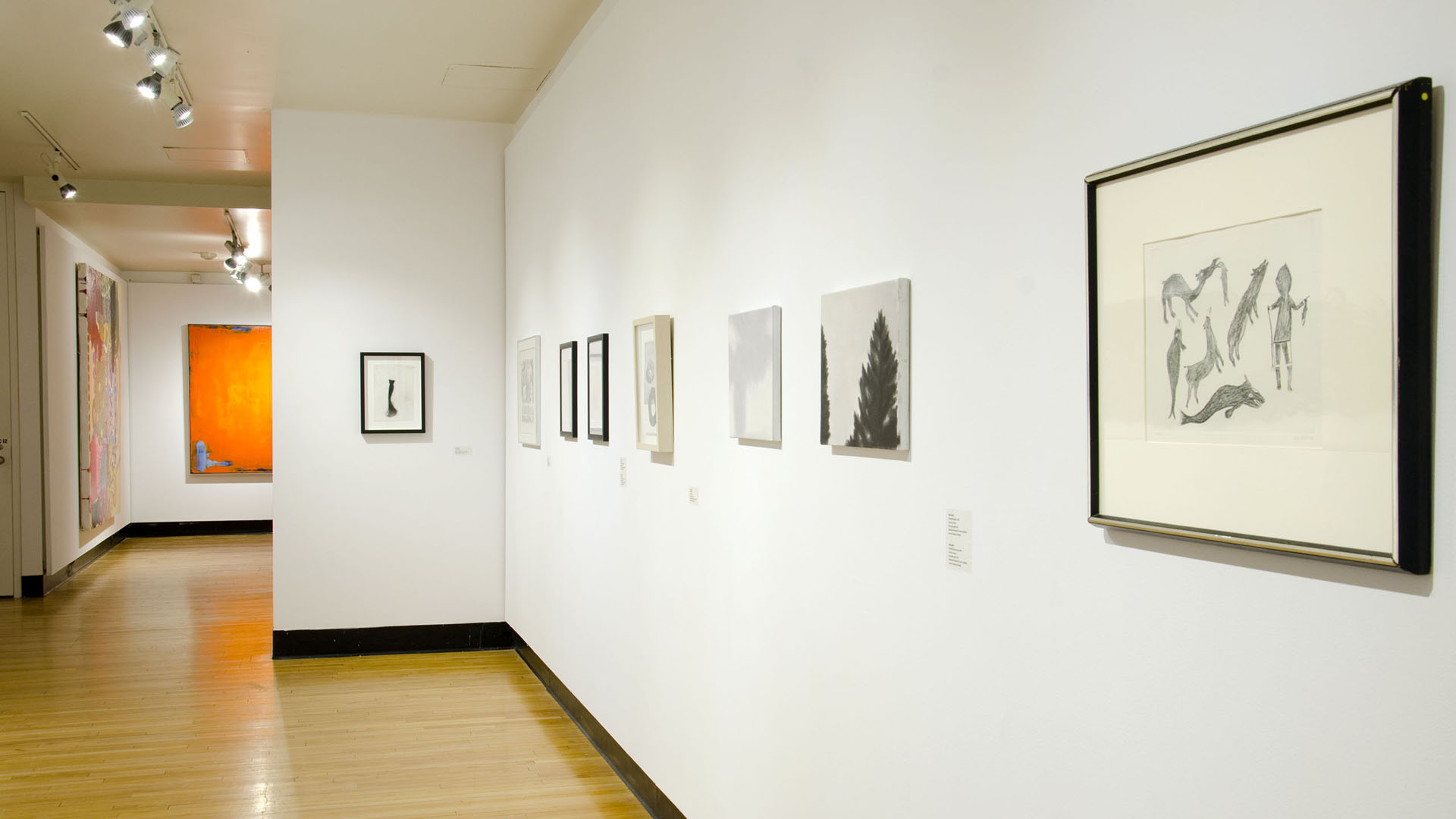 September 17.2015
December 13.2015
Titled Untitled features twenty-five works that all share a common title but vary dramatically in intent, style, and materiality. The exhibition explores the diverse ways in which artists, historical and contemporary, have rendered art works that are Untitled and what messages, named or not, are revealed to the viewer.
Why do artists "untitle" their works when it is clear that significant effort has been invested in the creative and expressive process? Is it the responsibility of the artist to articulate the meaning of their work through its title? Arbitrary or not, an untitled art work provides an opportunity for the viewer to interact with the work on their own terms. Unguided by a narrative title, the viewer becomes an active participant in the experience and interpretation of an untitled art work.
Artworks selected from the Art Gallery of Guelph and University of Guelph collections.
Artists
Syollie Amituk
Cathy Daley
Louis de Niverville
Robert Flack
Adolf Gottlieb
David Harper
John Heward
Kiakshuk
John Kissick
James Lahey
Ray Mead
Zhou Nan
Nick Ostoff
Charles Playfair
Don Russell
Susan Schelle
Tony Scherman
Brian D. Tripp