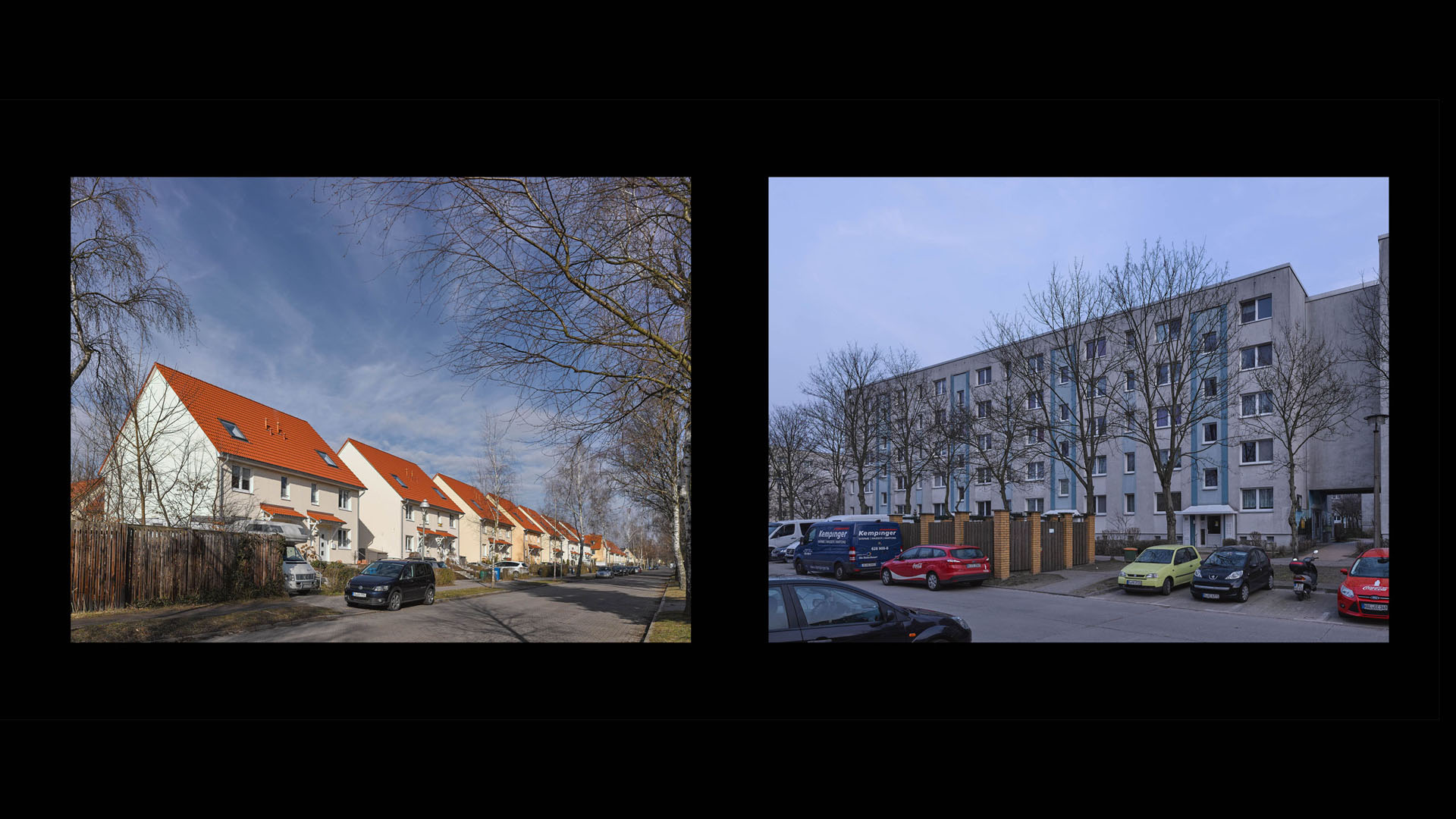 Young & Giroux: Berlin 2013 / 1983
January 21.2016
April 3.2016
Daniel Young & Christian Giroux in Conversation with Robert Enright: Tuesday, January 26 at 7 pm
---
Berlin 2013 / 1983 is an ambitious new work by Daniel Young and Christian Giroux that continues their collaborative program of conceptual motion picture installations and represents the artists' preoccupation with the built environment. Documenting buildings in Berlin, Young and Giroux pair images of new buildings built in 2013 with those erected during the era of the divided city. The artists describe their motion pictures as "rigorous dérives."
Young and Giroux have worked collaboratively since 2002. Their sculpture, public art, and film installations are the product of an ongoing conversation concerning the modernity of the mid-century, the production of space, and the built environment. "The modernity that has long interested Young and Giroux … is popular and mass cultural, a phenomenon in which the most prized characteristic is mechanical functionality … things such as expressways, railways, air-conditioning ductwork, IKEA tables, communications satellites, hydro poles, and every day, unimaginative apartment and office buildings that are not trying to make architectural statements." (John Bentley Mays in Canadian Art magazine, Fall 2012)
In 2011, Young and Giroux received the Sobey Art Award in recognition of their significant contributions to contemporary art in Canada and internationally. Young & Giroux are based in Berlin, Guelph, and Toronto.
Berlin 2013 / 1983  was commissioned by TIFF, the Goethe-Institut Toronto, and Ed Video Media Arts Centre (Guelph) with support from the Canada Council for the Arts. Its exhibition at the Art Gallery of Guelph is presented by AGG in collaboration with Ed Video.
Sponsors

This exhibition is presented with the support of the Canada Council for the Arts.