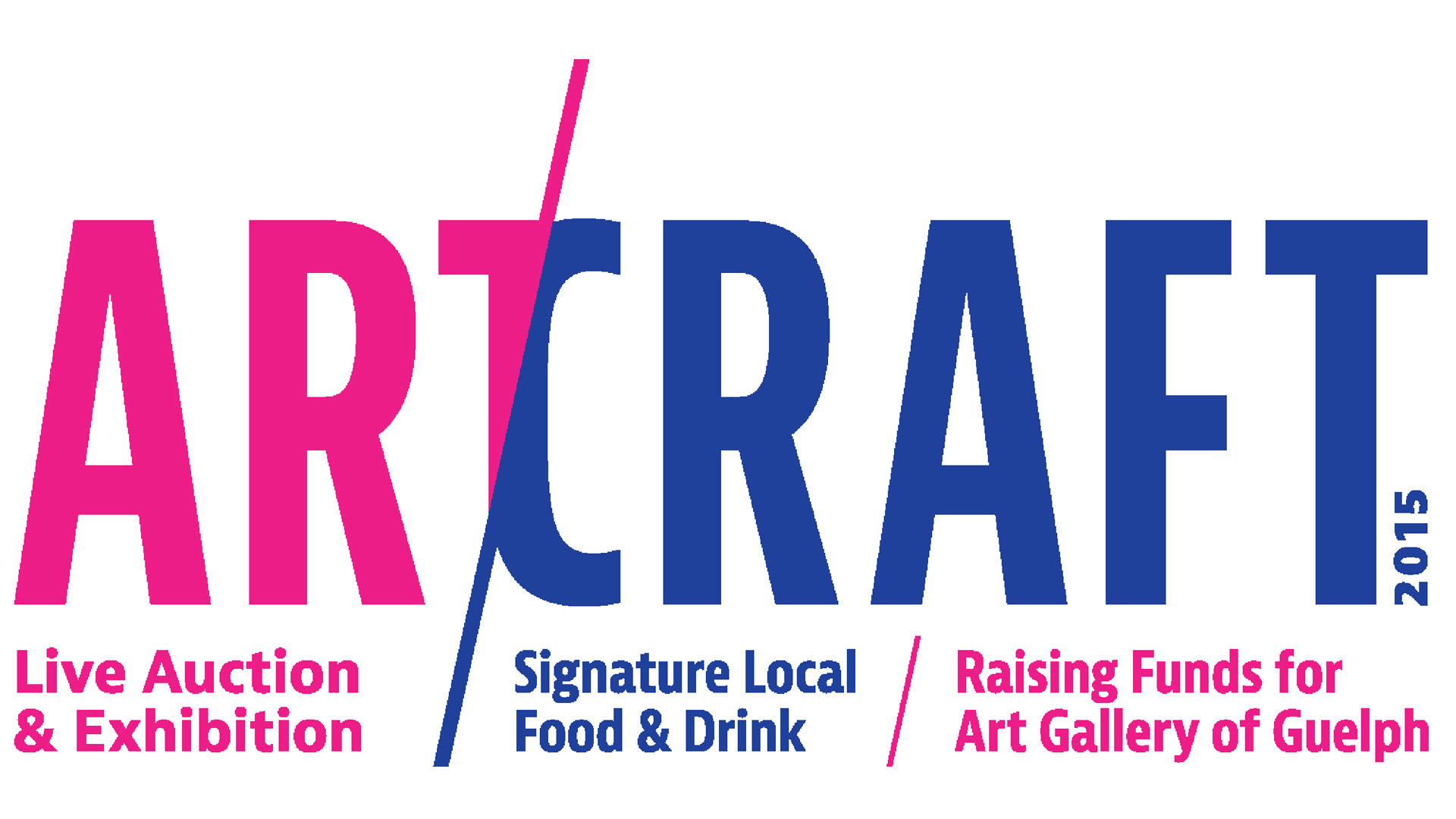 Art. Party. Auction – ART/CRAFT Results
AGG Partied Arty at ART/CRAFT! ART/CRAFT raised almost $89,000 in proceeds.
Download PDF

On Saturday, November 14, AGG threw the Art Party of the Year with over 200 people and our guest of honour Seth, Guelph's own cartoonist extraordinaire, and his lovely partner Tania in attendance! ART/CRAFT, the gallery's annual fundraising art auction, raised just shy of $89,000 in auction sales, ticket sales, donations, and in-kind contributions from individuals and businesses across the region.
The evening began with the exclusive ART/CRAFT Dinner, during which AGG hosted Seth and Tania, the 10 Art Collector ticketholders, and their special guests. The ART/CRAFT Auction Party was in full swing by 7pm. Party-goers grooved to the rhythms of the Adrian Raso Trio, sipped psychedelic blue and pink Artinis, indulged in the exquisite food created by the Chefs of Hospitality Services (U of
G), and posed in Warhol-inspired feather boas and shades in the ART/CRAFT Photo Booth.
Celebrity auctioneer Martin Julien auctioned 33 art works by artists from Guelph and across Canada, raising over $40,000 in contemporary art sales. AGG thanks the phenomenal artists who contributed their art to the live auction. The gallery deeply appreciates the incredible generosity of the art buyers. Congratulations on the new art acquisitions for your personal collections!
Thank you from the Staff and Volunteers of the Art Gallery of Guelph.