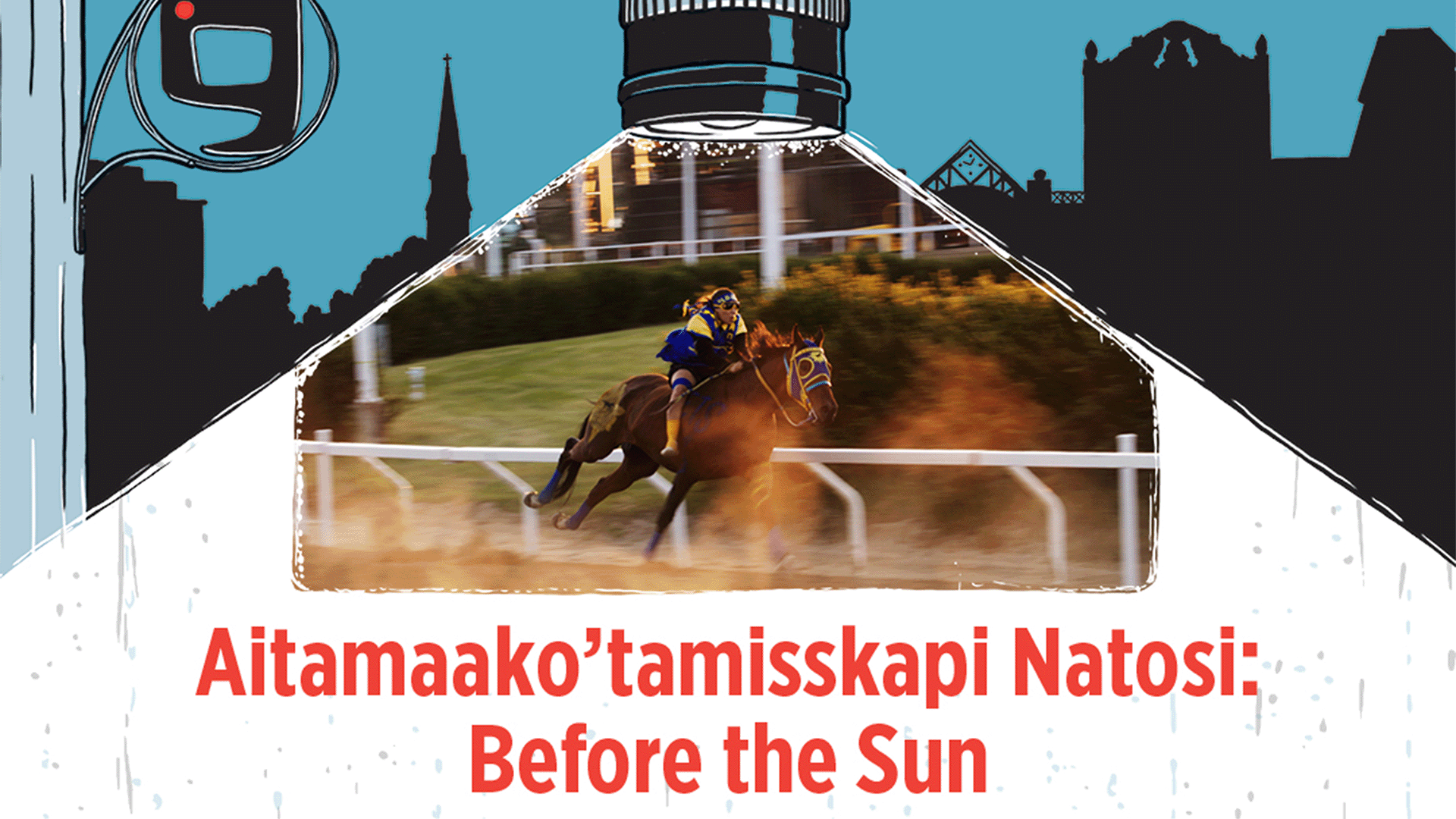 Aitamaako'tamisskapi Natosi: Before the Sun | Guelph Film Festival
Join us for a film screening at the AGG, as part of the 2023 Guelph Film Festival lineup!
Purchase your tickets here

Location
358 Gordon St, Guelph ON N1G 1Y1
Price
Pay-What-You-Can, suggested donation of $15
Feature Film Screening: An intimate and thrilling portrait of Logan Red Crow, a young Siksika woman, with deep bonds to her horses, father, and family in the golden plains of Blackfoot Territory, as she prepares for one of the most dangerous horse races in the world— Indian Relay.
A sport for the truly brave. Logan Red Crow is an Indian Relay rider who vaults from horse to horse in short, exhilarating races. She is a champion in the making. Besides her skill and sheer grit, Logan has the invaluable support of a loving family, an elite group of horses, and a home on her ancestral lands, but this rider will need more for victory.
With the dual pleasures of serenity and suspense: lyrical immersion in rural life alternates with thrilling race footage, as Red Crow pushes toward her goal—the connections between animal and human, family and community, ancestral tradition and contemporary life are profound and lasting.
Post-Film: Banchi Hanuse (director) and Logan Red Crow (subject) will be joining us via Zoom for a post-screening discussion.
Sponsors
City of Guelph, The Guelph Community Foundation Musagetes Fund, Government of Canada, Ontario Arts Council