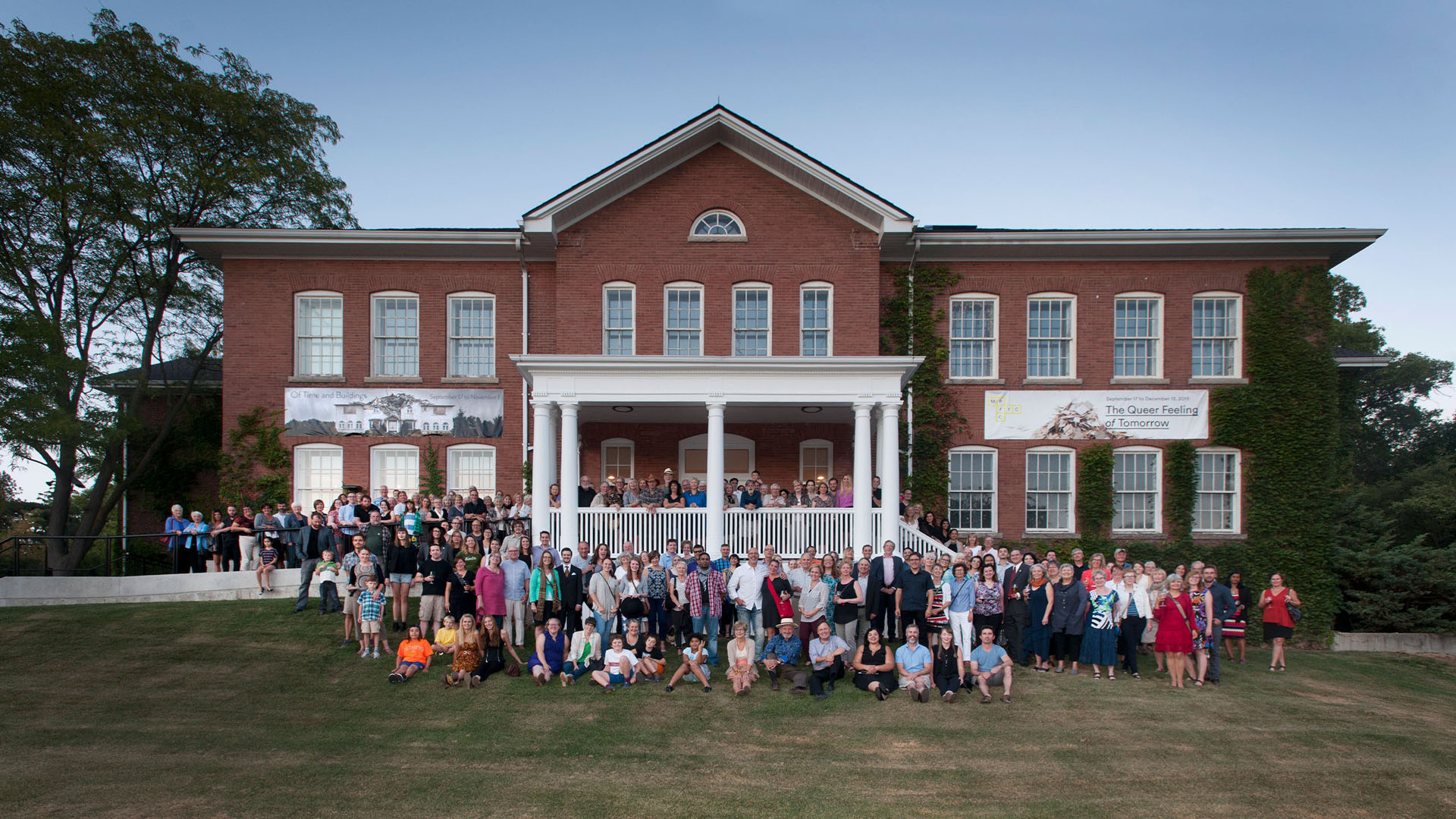 Welcome to AGG Membership
Join the Art Gallery of Guelph community and get involved today! The AGG is a leading Canadian art gallery featuring innovative exhibitions and programs that make art and visual culture accessible to all – a space to feel welcome and enriched, again and again.
To become an AGG Member, please complete the secure form below, which will redirect you to PayPal for credit card payment. AGG Membership packages will be sent by mail once your payment has been processed, along with a tax receipts for the donation portion of Memberships at the Sustaining Level and above.
You can also inquire about your AGG Membership by calling 519-837-0010, extension 2. If you prefer you can download a printable membership form in PDF format and mail it to the address on the form, or drop it off at the visitor services desk during your next visit to the Gallery, and either pay by credit card on the form or attach a cheque payable to "Art Gallery of Guelph."
Member Benefits
Become an AGG Member and start enjoying the many benefits. Plus, you'll be supporting the work of the AGG and increasing the impact of its exhibitions, programs, and collection.
As an AGG Member, you will receive:
Access to the Art Sales & Rental program at the Gallery Shop
10% discount on Gallery Shop purchases and 25% off AGG catalogues
Reciprocal admission privileges with GOG (formerly OAAG) art galleries and museums throughout Ontario (see the list)
Exclusive invitations to special member programs
Member-only communications with breaking news and advance notice of upcoming openings, lectures, gallery talks, and programs
Subscription to AGG Monthly, the gallery's newsletter
New member tours of gallery and Donald Forster Sculpture Park
Reciprocal admission privileges with ROAM art galleries and museums across North America (with a contribution of $150 and up). Click here to see the list
Play a more active role at AGG and meet others who share your enthusiasm and commitment.
Upgrade your membership to receive admission to galleries and museums across North America, discounts on Camp Create, and more!
Learn more about AGG's Membership Levels