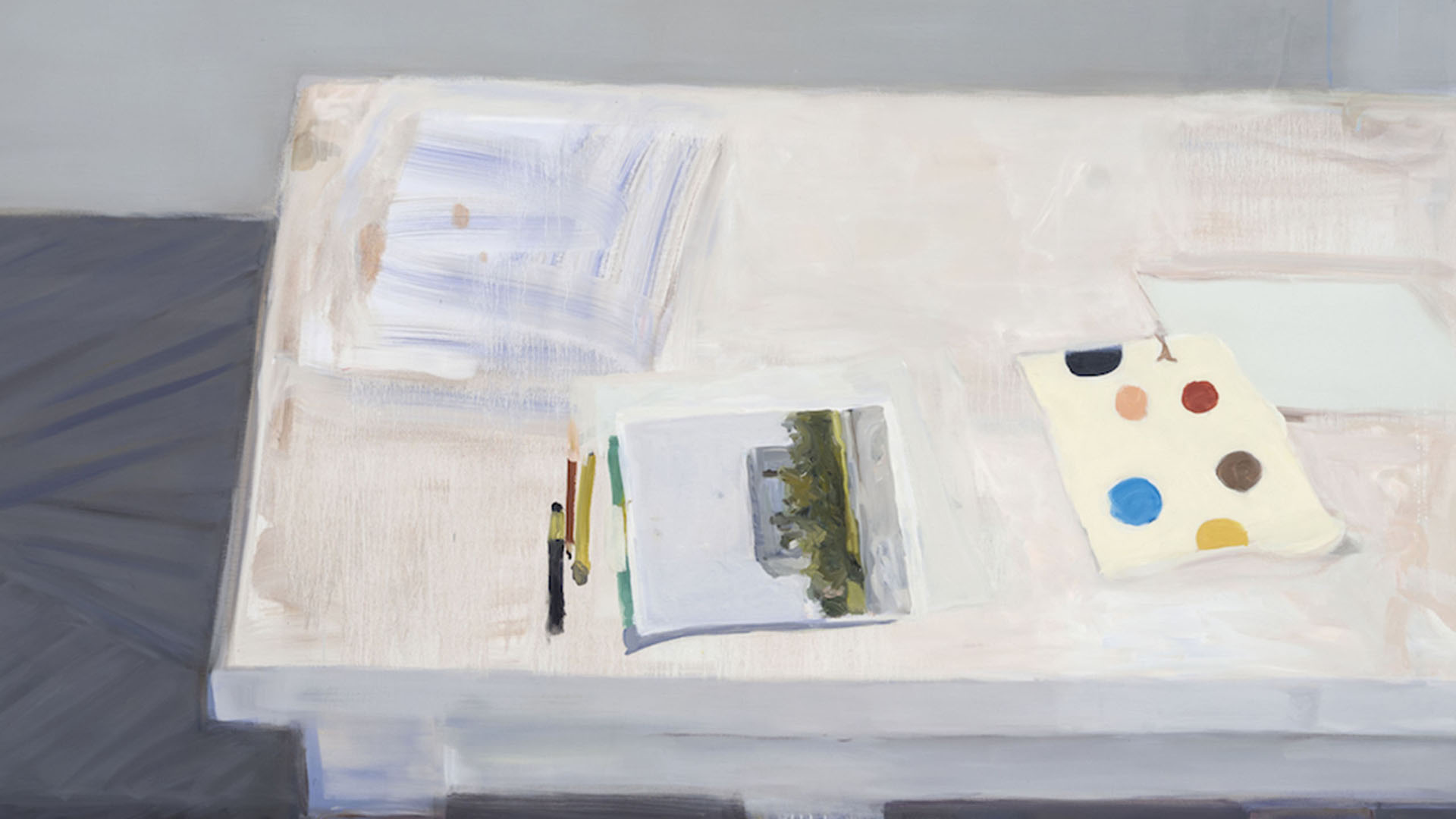 Janet Werner: What Time Is It, Mr. Wolf?
January 17.2019
April 28.2019
What is more impressive, if harder to see, is the way stories are working on us all the time, reshaping us… – Jonathan Gottschall
In every respect, the work of Janet Werner speaks to the potential of art – at once responsive to and productive of social illumination. Evolving her distinct approach to portraiture for over two decades, she imagines nuanced women's worlds where other identities and other stories play out. The antithesis of conventional portraits, Werner's subjects are composed of found images, often containing details drawn from vintage beauty magazines, fashion catalogues and illustrated books. Masked or obscured, the figures evade easy or precise likenesses, rather deconstructing the notion of femininity itself. Operating on their own terms with their own associated narratives, the works in this exhibition highlight identity and gender as thoroughly social constructs – processes of performance and negotiation, always in flux and uncertain.
This process of negotiation infuses the production of these images as well, an exploration captured in Werner's most recent work. Here, she draws back the curtain on her own artistic labour to incorporate elements of her studio and sources – the stage for practices of representation that are far less magical than mutable. Drawing attention to the act of painting itself with its co-existing dimensions of accretion and erosion, she does not hide shadows of former layers or mistakes. Like the childhood game "What Time Is It, Mr. Wolf?", for Werner art-making eschews linear progression, evolving instead through a mix of starts and stops, intentions and accidents, risks and resistances.
Image detail: Janet Werner, Studio (Miro), 2017, oil on canvas, 152.4 x 182.9 cm (detail). Courtesy Parisian Laundry
Sponsors



This exhibition is organized by the Art Gallery of Guelph and presented in conjunction with the Guelph Resource Centre for Gender Empowerment and Diversity with the support of the Ontario Arts Council and Canada Council for the Arts.
About the artist
Janet Werner
Janet Werner received her BFA from the Maryland Institute College of Art in 1985 and an MFA from Yale University in 1987. She currently lives and works in Montreal, Quebec where she is a Professor in the Faculty of Fine Arts at Concordia University. Werner has shown widely in Canada at public and private galleries as well as artist-run centres. Selected solo shows include the Saidye Bronfman Centre for the Arts, Art Gallery of Windsor, Contemporary Art Gallery, Ottawa Art Gallery, Plug In Institute of Contemporary Art and the Esker Foundation, and she has participated in numerous group exhibitions at institutions including AXENEO7, MASS MoCA, Musée d'art contemporain, Musée du Québec and Kenderdine Art Gallery. A recipient of numerous awards including the Canada Council New York and Paris studios, Werner's work is in the collections of the Musée du Québec, Musée d'art contemporain, The Art Gallery of Ontario (AGO), Toronto, Owens Art Gallery, the Canadian Embassy in Berlin, University of Lethbridge, Winnipeg Art Gallery, the Mendel Art Gallery and numerous private and corporate collections.