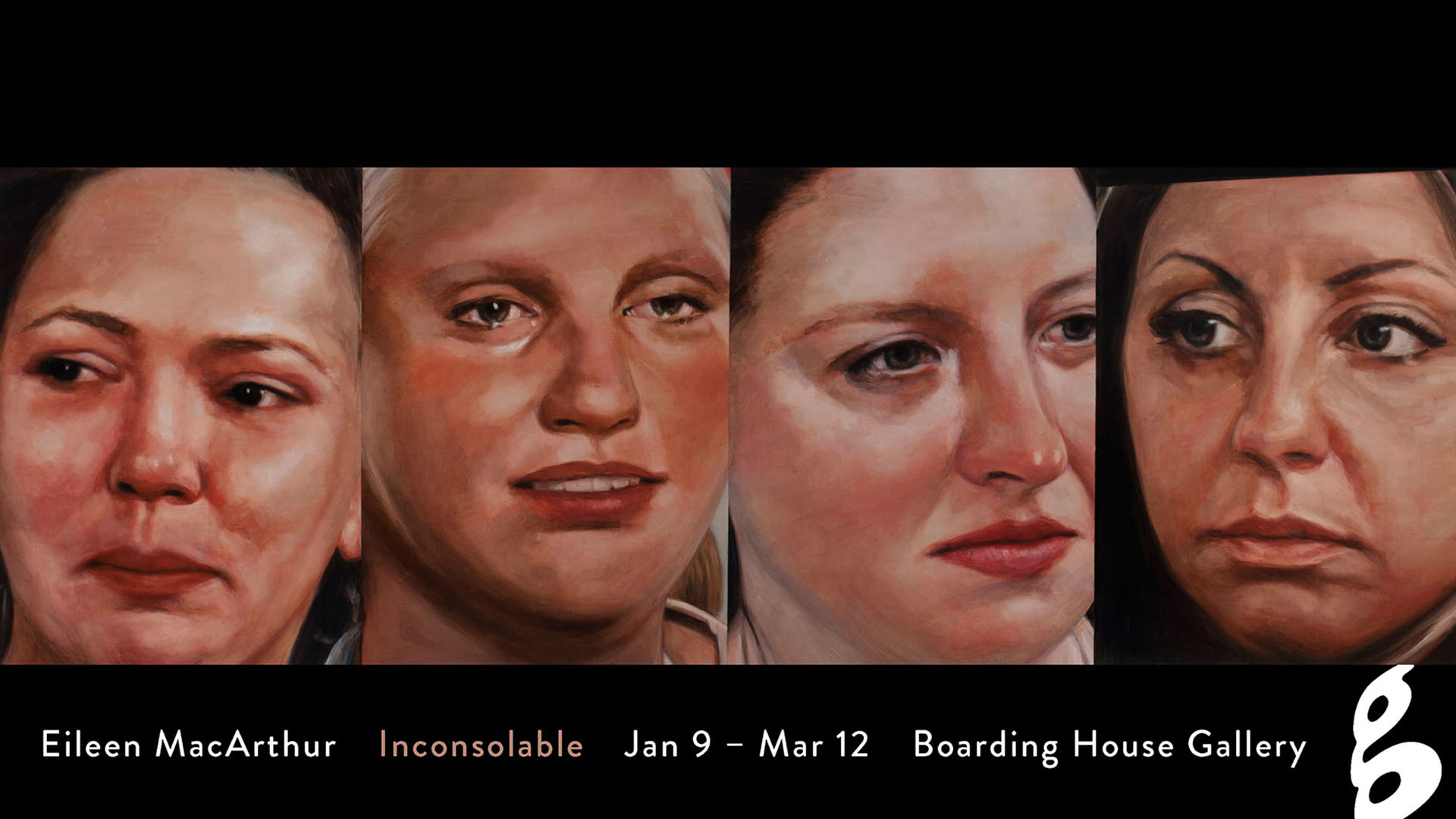 Eileen MacArthur: Inconsolable
January 9.2016
March 12.2016
Boarding House Gallery (6 Dublin Street South, Guelph, ON) Tuesday to Friday, 12-5pm Saturday, 9am-3pm
Walkabout Tour with Artist: Saturday, February 13 at 2 pm (at Boarding House Gallery)
---
The exhibition Inconsolable features a new and ambitious body of figurative work by painter Eileen MacArthur (Arthur, ON) expressed through a skillful mastery of the oil-on-panel technique. Her approach to the traditional tropes of portrait and oil painting is contemporized by her source imagery (screen shots from reality TV shows), her liberal use of white space, and her choice of the square as a compositional device. Conceptually, MacArthur chose to represent anonymous women in the midst of a poignant and emotional moment. MacArthur does not aim to exploit their pain but to articulate the distance between the subjects and the viewers, suggesting that the viewers' gaze through art (versus television) is a more contemplative one although no less invasive.
Inconsolable is curated for the Boarding House Gallery by Dawn Owen.
About the artist
Eileen MacArthur
MacArthur is a graduate of the Nova Scotia College of Art and Design, Halifax (BFA 2003) and of the School of Fine Art and Music at the University of Guelph (MFA 2005). The Art Gallery of Guelph (then Macdonald Stewart Art Centre) featured MacArthur's exhibition titled Pieces Missing (2005) as part of the gallery's Emerging Regional Artists Series. Then, as now, MacArthur's work demonstrates an intuitive and articulate understanding of narrative expressed through figurative painting.