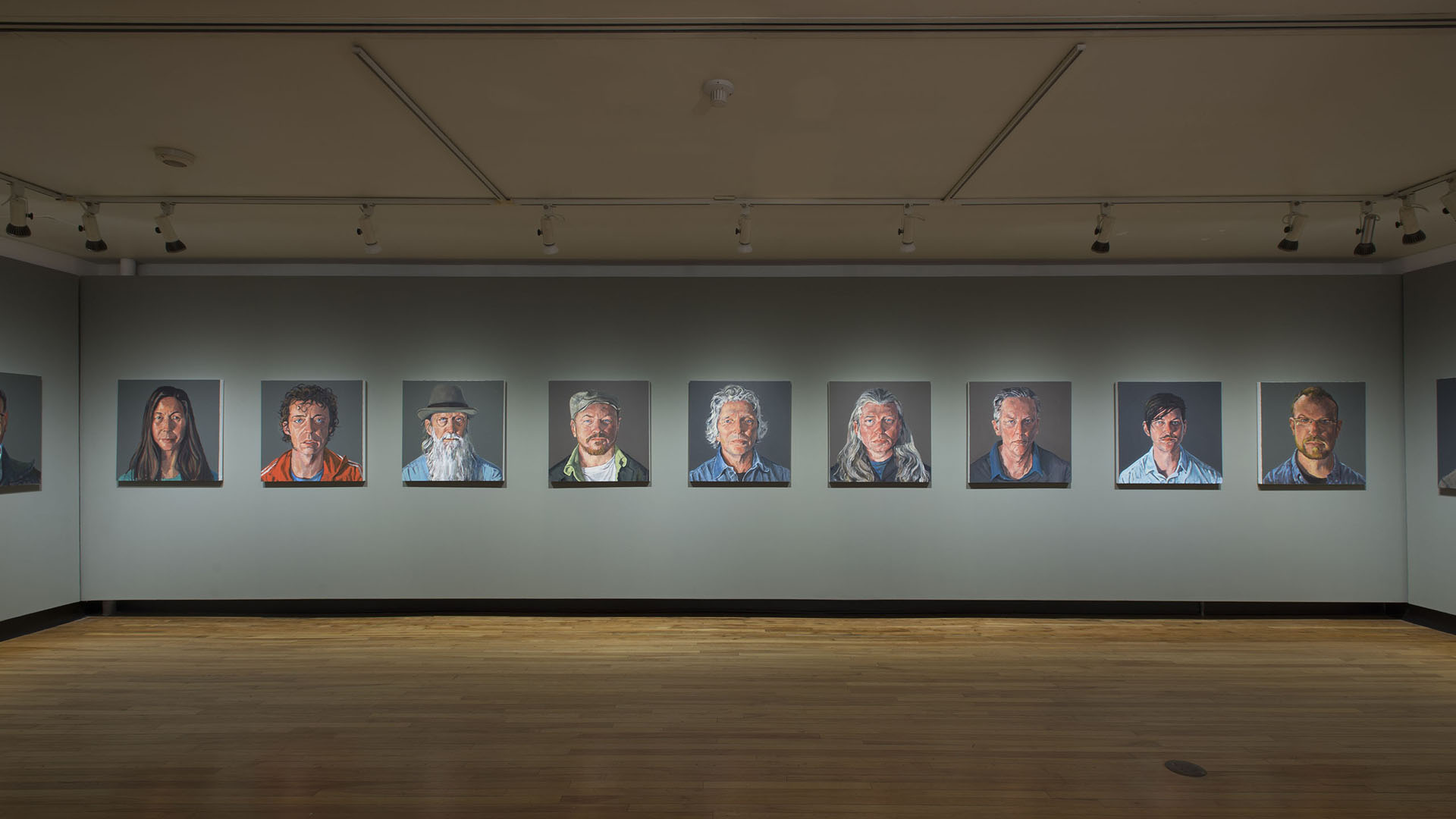 September 15.2016
December 18.2016
Hours features multiple new series by mid-career Guelph artist Greg Denton that reveal the quotients of time, process, and performance in portrait painting. Denton engages paint as a time-based medium, sharing the conceptual and autobiographical threads of photography and video but executed in paint on canvas. The exhibition includes Denton's 100 Portraits/100 Poppies series, created in 2015 during his tenure as the City of Guelph's artist-in-residence, throughout which he performed his craft live and in public venues, painting individuals from Guelph's military communities. Denton's latest series of over-life-sized portraits are each painted in a verdant palette and with expressive detail thereby neutralizing the import of one face over another.
Artist Talk: Tuesday, October 4, 2016 at 12 pm
About the artist
Greg Denton
Greg Denton was born in Wolfville, Nova Scotia. He earned a Bachelor of Fine Art degree from the Nova Scotia College of Art and Design and a Master of Fine Art degree from the University of Guelph. Denton has held teaching positions with the University of Guelph's School of Fine Art and Music, the Nova Scotia College of Art and Design, the University of Waterloo, and has been a visiting panelist at various venues including the Ontario College of Art and Design. Denton's work has been featured in solo and group exhibitions across the country and is collected nationally by private and public institutions including the Art Gallery of Nova Scotia and the Art Gallery of Guelph.