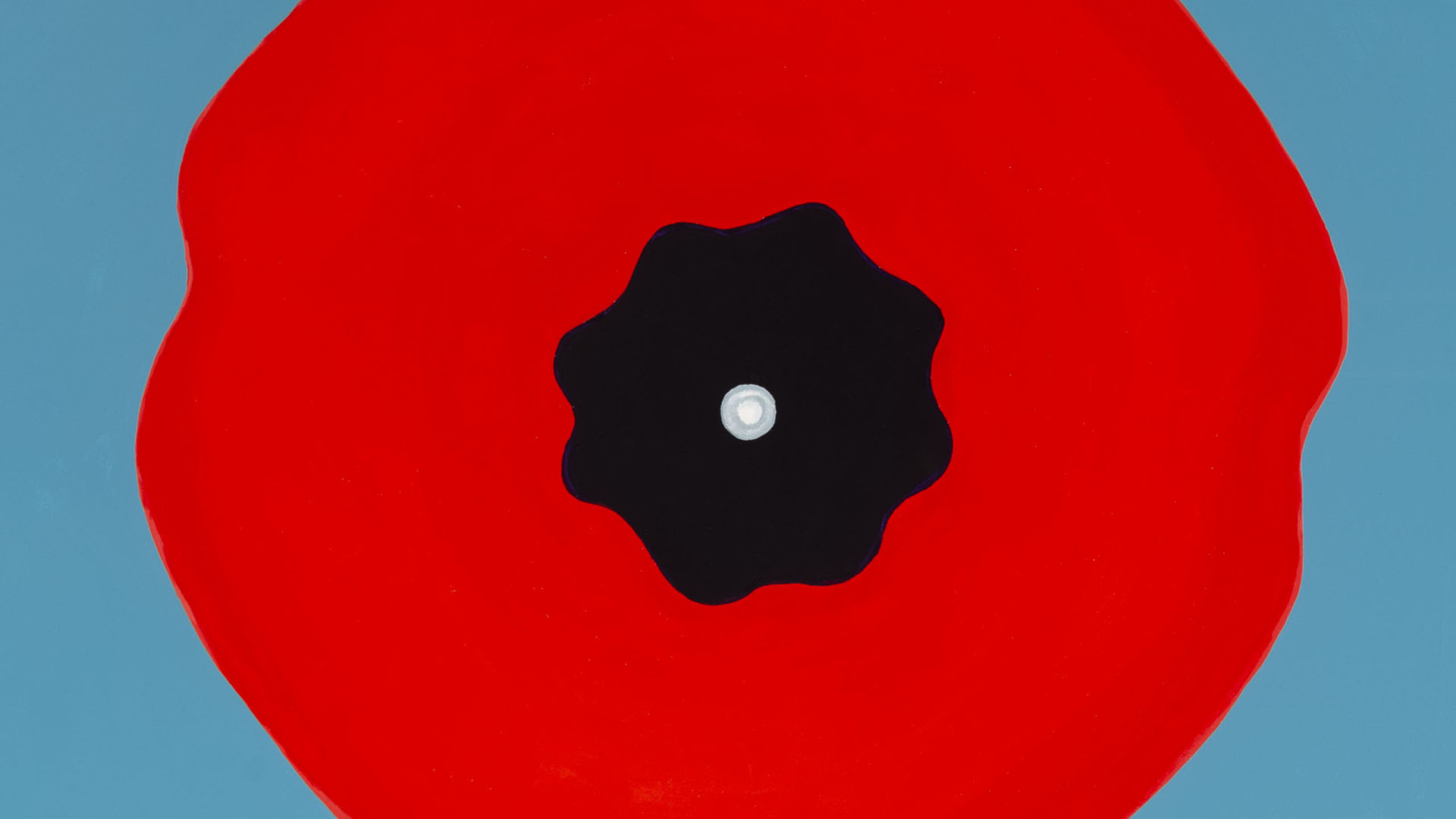 Charles Pachter: Lest We Forget
October 27.2020
January 10.2021
Marking a century since the First World War, artist Charles Pachter was approached by the Office of the Lieutenant Governor of Ontario to create a series of paintings about the "war to end all wars" and its legacy for Canadians. While Pachter's work is well known for its playful, often irreverent content, the series Lest We Forget is more austere. Through large, abstracted fields of colour, Pachter renders iconic scenes and objects associated with World War I, like the poppy that fills Emblem, or the spans of sea and sky that provide the backdrop for Dazzle. This series also marks a creative departure, as the works Cortège, The Healers, Trench Letter and Portrait of John McCrae include more representational elements as well – details of clothing and facial expressions – that draw upon the language of commemorative portraits or monuments.
Distilling narratives to essential symbolic elements, the paintings evoke Canada's commitment to the war effort, while probing the consequences for those involved and the generations that have followed. Donated by the artist to the Art Gallery of Guelph in 2019, the works also speak to the history of our own community as the birthplace of poet, physician, artist and soldier, Lieutenant Colonel John McCrae, who would author the war memorial poem "In Flanders Fields" in 1915, inspired by his experiences during the Second Battle of Ypres.
Image detail: Charles Pachter, Emblem, 2013, acrylic on canvas, 121.9 x 122.6 cm. Gift of Charles Pachter, 2019, Art Gallery of Guelph Collection
Sponsors


Lest We Forget is organized by the Art Gallery of Guelph with the support of the Ontario Arts Council and the Canada Council for the Arts.