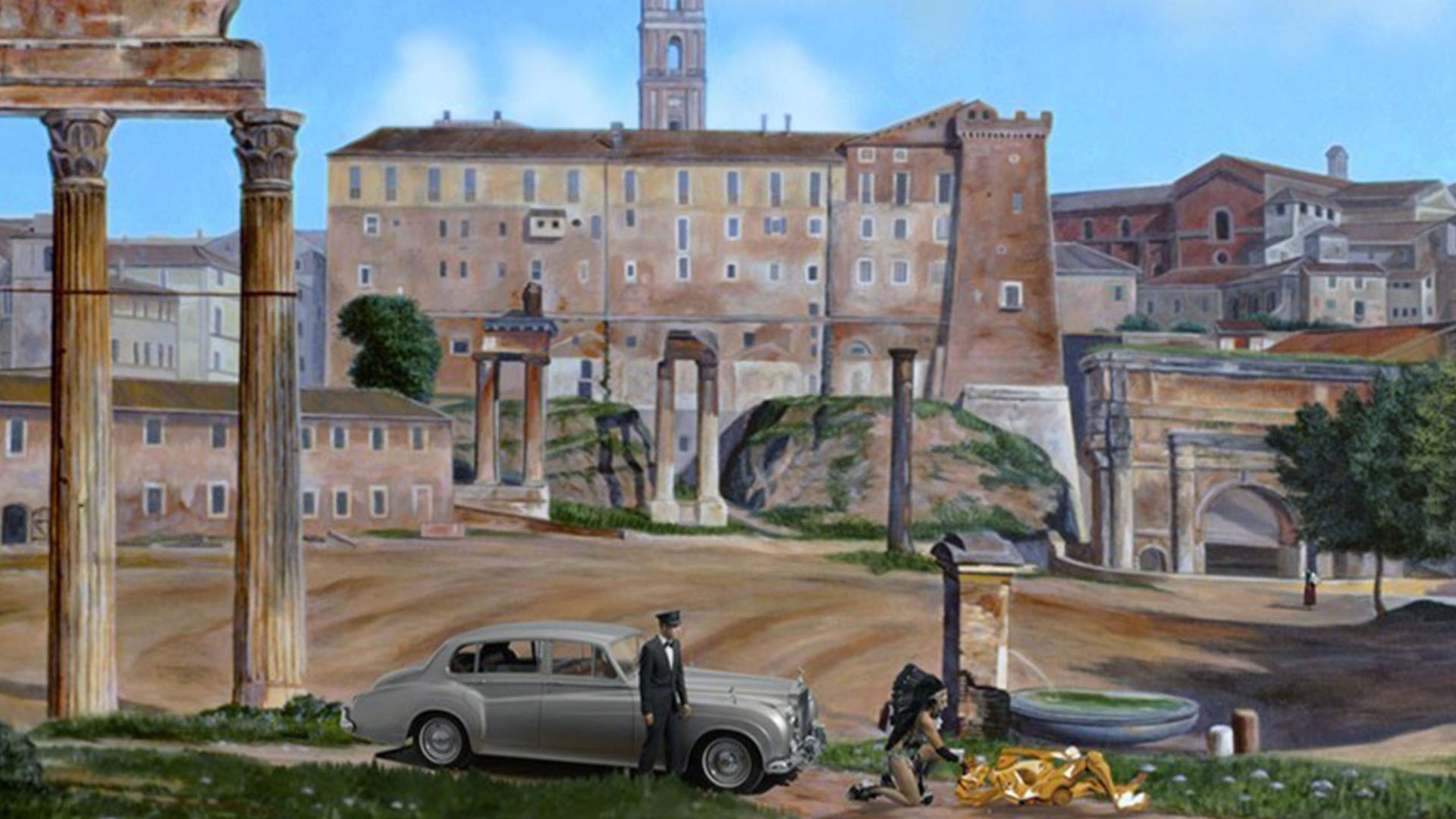 October 27.2020
January 10.2021
Recent challenges to monuments worldwide have illuminated the contested nature of collective memory, confronting commemorative forms and the way they eclipse individual stories, voices of dissent, and other ways of knowing. At the same time, these events have pointed to the importance of strategies of counter-memory, with countless provisional monuments providing visibility to lived experiences that disrupt colonial histories and confront oppression with its silences and exclusions. This exhibition explores art practices in relation to such sites of memory, for these "lieux de mémoire" encompass not only elements of the physical and built landscape for historian Pierre Nora, but accommodate the many ways memory – whether individual or collective – is woven into the tangibility of communities.
Highlighting recent additions to the Art Gallery of Guelph's collections, the exhibition brings together work by artists who are Black, Indigenous, and persons of colour, including recent gallery purchases, those proposed as part of AGG's student acquisition program, and those gifted by donors W. Keith Bryant and Martha J. Bryant as well as Milton Winberg. The exhibition is paralleled by Lest We Forget, an installation of paintings gifted to the gallery by artist Charles Pachter from a series commissioned by the Office of the Lieutenant Governor of Ontario examining the profound legacy of the First World War – a narrative with particular resonance for Guelph.
---
Monument Lab: In conversation with Ken Lum and Jon Tupper
On Thursday, December 3, Art Gallery of Guelph Director Shauna McCabe hosted a conversation with Ken Lum (artist and Chief Curatorial Advisor for Monument Lab) and Jon Tupper (Director of the Art Gallery of Greater Victoria). In 2012, Lum founded Monument Lab with Paul Farber with the goal to cultivate critical conversations around the past, present, and future of monuments. A public art and history studio, Monument Lab aims to engage our inherited symbols in order to unearth the next generation of monuments that elevate stories of resistance and hope. This talk was presented in conjunction with the exhibition Sites of Memory.
---
Monument to the Unelected: In conversation with Nina Katchadourian and John Spiak
On Monday, November 2, at 3 pm, AGG Director Shauna McCabe hosted a virtual conversation with artist Nina Katchadourian and John Spiak, Director and Chief Curator of California State University Fullerton's Grand Central Art Center. A day before the United States election, this discussion focused on Katchadourian's project Monument to the Unelected, on view during the fall of 2020 in sites across the country. Endorsing the runner-up in every presidential election in American history, the 58 signs speak collectively to what might have been – to choices not made – and the peaceful transfer of power that has followed every election cycle in US history. This talk was presented in conjunction with the exhibition Sites of Memory.
Image detail: Kent Monkman, The Transfiguration, 2015, video painting, edition of 5, running time: 4.23 minutes. Anonymous gift, 2020, Art Gallery of Guelph Collection<s/small>
Sponsors


Organized by the Art Gallery of Guelph with the support of the Ontario Arts Council and Canada Council for the Arts.
Artists
Johnny Aculiak
KC Adams
Shellicka Anglin
Shuvinai Ashoona
Sonny Assu
Carl Beam
Catherine Blackburn
Sandra Brewster
Katherine Boyer
Robert Davidson
Douglas LaFortune
Lucy McIntyre
Kent Monkman
Susan Point
Isobel Rorick
Larry Rosso
Padloo Samayualie
Toonoo Sharky
Preston Singletary
Norman Tait
Lucinda Turner
Lucy Tasseor Tutsweetok
Ron Telek
Camille Turner