On March 11, 2020, the World Health Organization declared COVID-19 a global pandemic. Five days later, Canada closed its borders to international visitors, introducing emergency measures to contain the spread of the virus – measures that continue to shape everyday life around the world. Throughout, the arts have remained both a source and force of resilience, providing ways to navigate and understand the changing COVID-19 environment.
Taking its name from Anishinaabe artist Bonnie Devine's recent work of the same title, Vectors of Transmission highlights recent projects by a number of Indigenous artists in response to the evolving pandemic. Offering insight into how the impacts of the virus are not experienced equally and consistently across populations, this emerging visual culture underscores the particular vulnerability of Indigenous communities that continue to experience social, economic, and health inequities as well as disparities in decision-making power. It also provides vital context for this novel virus. Addressing nuanced intersecting colonial histories that span continents and centuries, the artists' work points to the importance of documenting the present as a way of reinterpreting the past and transforming the future.
---
Art as Resilience | Vectors of Transmission Panel Discussion
Wednesday, October 7, 2021 | 6:30pm
Free | Online (Zoom)
Throughout the pandemic, the arts have remained both a source and force of resilience, providing ways to navigate and understand the changing COVID-19 environment. AGG's exhibition Vectors of Transmission takes a look at this emerging visual culture, with a focus on the unique perspectives of Indigenous artists.
Join us on Wednesday, October 6, 6:30 pm, for a discussion with featured artists Ruth Cuthand, Bonnie Devine, Bea Parsons, Barry Pottle, and Katherine Takpannie, whose work provides vital context for this novel virus, highlighting how its impacts are not experienced equally and consistently across populations but are rather tied to wider colonial histories.
Image detail: Bonnie Devine, Vectors of Transmission, 2021, mixed media. Collection of the artist.
Sponsors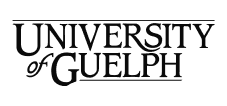 Organized by the Art Gallery of Guelph with the support of the COVID-19 Research Development and Catalyst Fund, University of Guelph.
About the artists
Ruth Cuthand
Ruth Cuthand (b. Prince Albert, 1954) is a mixed-media artist of Plains Cree, Scottish, and Irish ancestry based in Saskatoon, Saskatchewan. Her first art materials as a child included the orange paper discarded from the Polaroid chest x-rays that students were subjected to in routine tuberculosis screenings near Alberta's Blood 148 First Nations reserve. Cuthand's early fascination with disease, Indigenous living conditions, and settler/Native relationships informed by these childhood experiences has remained key to her ongoing artistic practice. Cuthand's recent work has adopted the craft of traditional beadwork to reflect upon the impacts of colonization on Indigenous people across the country.
Recent exhibitions include Beads in the blood at the University of Saskatchewan (2021), Don't Drink, Don't Breathe at the Mann Art Gallery (2015), Oh, Canada at MASS MoCA (2012), BACK TALK at the Mendel Art Gallery (2011), Demanding a Response: Contemporary Aboriginal Art History in Saskatchewan at the MacKenzie Art Gallery (2011), and Dis-Ease at Red Shift Gallery (2010).
Bonnie Devine
Bonnie Devine (b. Toronto, 1952) is a member of the Genaabaajing (Serpent River) First Nation, an Anishinaabe/Ojibwe territory located on Lake Huron's northern shore. Although formally educated in sculpture and installation art at OCAD and York Universities, her enduring lessons came from her upbringing and grandparents who worked as trappers; her work emerges from their connection to the land and the storytelling traditions of her Anishinaabe ancestors, drawing upon Ojibwe mythology and image-making traditions to explore issues of land, environment, treaty, and narrative.
Devine is an Associate Professor Emerita and the Founding Chair of the Indigenous Visual Culture program at OCAD University. Her installation and video works have shown widely across Canada, Europe, and the United States. Recent exhibitions include Circles and Lines: Michi Saagiig at the Art Gallery of Mississauga (2018), La Rábida, Soul of Conquest at the Art Gallery of Peterborough (2016), The Tecumseh Papers at the Art Gallery of Windsor (2013), Changing Hands at the McMichael Canadian Art Collection (2013), We Are Here at the National Museum of the American Indian (2012), Medicine Basket, Body Bags at Station Gallery (2010), and BadLand at the Museum of Contemporary Native Art (2010).
Bea Parsons
Bea Parsons (b. Saskatoon, 1981) is a visual artist based in Tiohtia:ke/Montreal where she was the 2020 artist-in-resident at Concordia University. Her drawings, paintings and prints integrate elements of both conjured abstraction and plot-driven narrative, with references to the natural world, grotesque representations of femininity, and ideas of surveillance and freedom. Her recent solo and group exhibitions across Canada and the United States include Any Given Time at Franz Kafka (2021), Peyak at McBride Contemporain (2020), Friends and Family at Peter Mendenhall Gallery (2019), Powder at the Art Gallery of Regina (2017), and Myth Makers at OCAD Graduate Gallery (2013).
She holds an MFA in Visual Art from Columbia University of New York (2012) and a BFA in Painting & Drawing (2010) and Art Education (2008) from Concordia University. Parsons has taught full time at Concordia (2017-2019), UC Davis (2016-2015), and the University of Texas (2013-2015).
Barry Pottle
Barry Pottle (b. North West River, 1961) is an Inuk artist from Nunatsiavut in Labrador (Rigolet), now living in Ottawa, Ontario. His practice activates photography as a medium of artistic expression and as a way of exploring the uniqueness of his everyday environment. Pottle began a position as an At-Home Indigenous Artist-in-Residence in Galerie SAW's Nordic Lab in 2020. Although he is best known for his photographic work, this residency allowed Pottle to delve into multidisciplinary practices.
Pottle's photography has been featured in solo and group exhibitions across Canada and the United States, including Among All These Tundras at Concordia University (2018), ÀDISÒKÀMAGANNOUS CONNAÎTRE WE'LL ALL BECOME STORIES at the Ottawa Art Gallery (2018), Barry Pottle: Urban Inuit Photography at the Winnipeg Art Gallery (2018), SakKijâjuk: Art and Craft from Nunatsiavut at The Rooms (2016), and Decolonize Me at the Ottawa Art Gallery (2012). He contributes images to several community-based initiatives, maintaining close ties to Ottawa's Indigenous arts community.
Katherine Takpannie
Katherine Takpannie (b. Montreal) is an urban Inuk whose family is originally from Apex Hill, near Inuktitut Niaqunngut, Nunavut. Takpannie is a self-taught emerging photographer revealing the complexities and nuances of urban Inuit life in Ottawa, Ontario. Takpannie is an alumnus of the Nunavut Sivuniksavut program, designed to empower Inuit youth through rigorous academic and experiential learning, where she focused on the Nunavut Agreement and its implementation, researching historical Inuit-Government relations.
Her work has been exhibited extensively, including recent group exhibitions such as the New Generation Photography Award Winners Exhibition at the National Gallery of Canada (2021), Enchanted at Olga Korper Gallery (2021), She Has Something to Say at Toronto's Scotiabank CONTACT Photography Festival (2021), They Forgot We Were Seeds at Carleton University (2020), and Getting Under Their Skin at the Art Gallery of Guelph (2018).