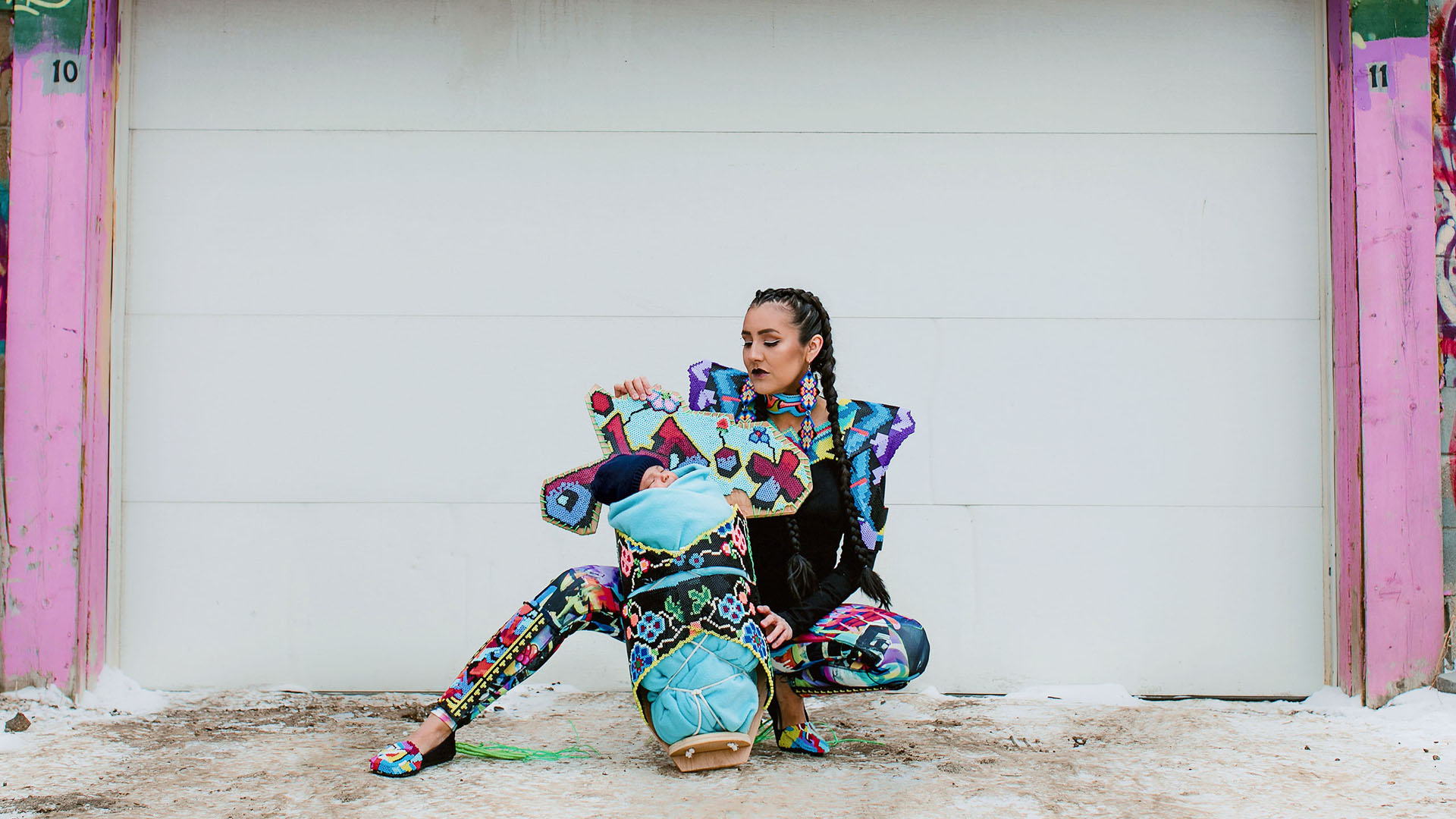 Catherine Blackburn: New Age Warriors
New Age Warriors is a celebration of the strength, resilience, and ingenuity of artist Catherine Blackburn's ancestors as well as the women in her life today. Melding traditional beadwork with contemporary design, the installation engages cultural identity, memory, and history, building on her past explorations of Canada's colonial history through her own personal narratives of identity and culture. Reflecting new directions and materials, in New Age Warriors Blackburn has fashioned warrior garments and language medallions from plastic Perler beads to highlight the connection between materiality and Indigenous women's ability to adapt to their changing environments. With a plasticity that parallels the flexibility of Indigenous women while affirming their resiliency, the regalia is an amalgam of elements in female clothing from different North American nations, honouring the diversity and creativity of traditional Indigenous design. Transforming memory and tradition in order to reimagine the future, the armour that adorns New Age Warriors "opens conversations about Indigenous innovation, ways to live on the land in the twenty-first century, and how love serves as a mighty force." (Dr. Carmen Robertson)
New Age Warriors is curated by Jesse Campbell, organized by Mann Art Gallery and circulated by Dunlop Art Gallery, Regina Public Library.
Image detail: Catherine Blackburn, The Waterhen Weaver, 2018, inkjet on Dibond, 60 x 91 in.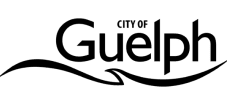 AGG's interactive tours are presented with the support of the 2020 City of Guelph Emergency Fund.
---
Virtual Tour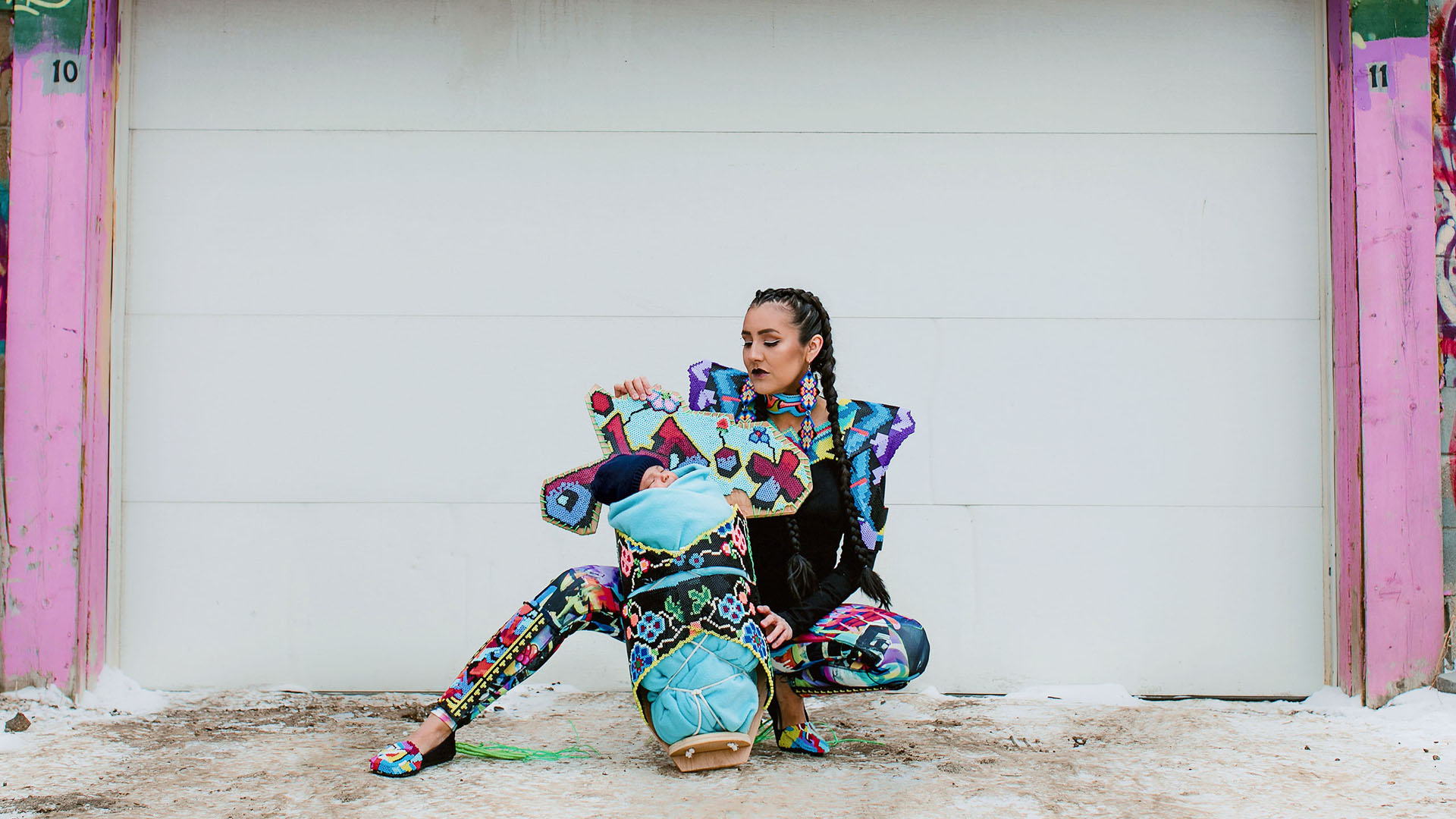 ---
---