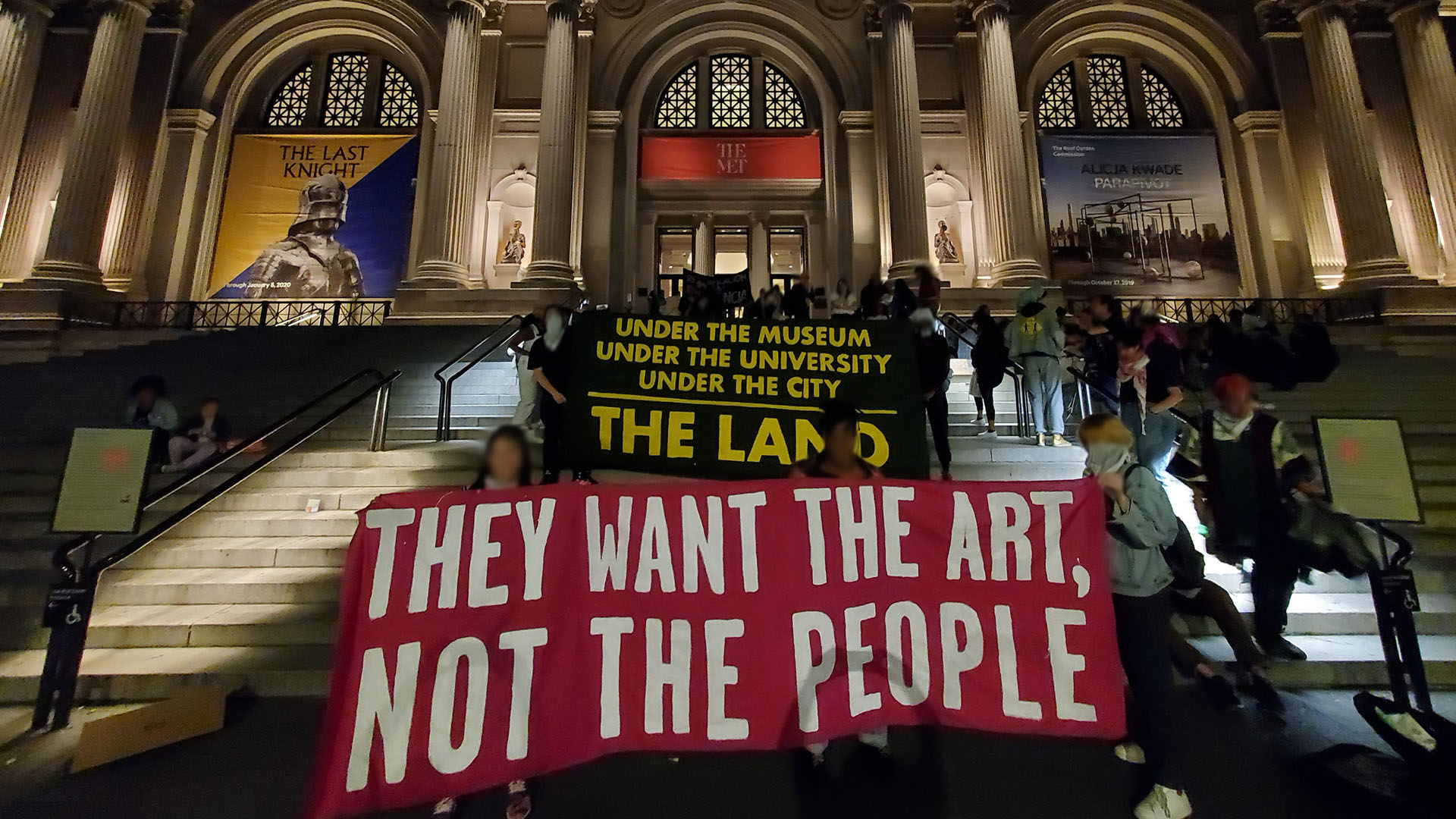 When We Breathe We Breathe Together
When We Breathe We Breathe Together is an action-oriented cultural organizing initiative facilitated by Decolonize This Place that will be hosted for three months this spring by the Art Gallery of Guelph. This initiative is intended as a platform and catalyst for building relationships of decolonial solidarity at multiple geographical scales. The project is anchored by the presence in the gallery and online of the Decolonial Operations Manual, a freely-distributed tool for study, reflection, and action that embodies the principle of movement-generated media. The manual and other materials presented at the gallery will function as frames for a series of gatherings and conversations with friends, comrades, and potential collaborators that will flow into a longer-term organizing initiative.
The cultural programming around this initiative will address the connection and cultivation of movements across borders, including but not limited to Indigenous sovereignty, Black liberation, and Palestinian self-determination. Among the guiding threads of these forums will be to think about how such movements are unsettling the landscape of cultural institutions in the United States, Canada, and elsewhere. In the aftermath of the 2020 abolitionist uprisings, many museums were quick to declare that Black Lives Matter, and some even invoked the language of decolonization. What do institutions have to show for these declarations at the current moment? What kinds of decolonial processes might be capable of effectively restructuring wealth, power, and control? For example, what will it take for such institutions to move from "land acknowledgement" to "land back"? Along with our collaborators, Decolonize This Place will facilitate these forums to promote alternative futures both for the museum and beyond the museum as spaces of art, imagination, and liberation.
Decolonize This Place (DTP) is an action-oriented movement and decolonial formation based in New York City. Facilitated by the collective MTL+, DTP consists of over 30 collaborators, consisting of grassroots groups and art collectives that seek to resist, unsettle, and reclaim the city. The organizing and action bring together many strands of analysis and traditions of resistance: Indigenous insurgence, Black liberation, free Palestine, free Puerto Rico, the struggles of workers and debtors, de-gentrification, migrant justice, challenges to patriarchy, and more. In some cases, they have used cultural institutions as platforms and amplifiers for movement demands, but they do not understand the transformation of these institutions as an end in or for itself. They aim to cultivate a politics of autonomy, solidarity, and mutual aid within a long-term, multi-generational horizon of decolonial, anti-capitalist, and feminist liberation that is animated by Grace Lee Bogg's question: "What time is it on the clock of the world?"
---
Further Reading
Podcasts
Image detail: Front steps of The Metropolitan Museum of Art in New York City, which was last stop of the 4th Anti-Columbus Day Tour organized by Decolonize This Place and friends (October 2019).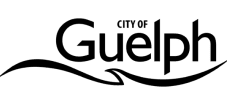 AGG's interactive tours are presented with the support of the 2020 City of Guelph Emergency Fund.
---
Virtual Tour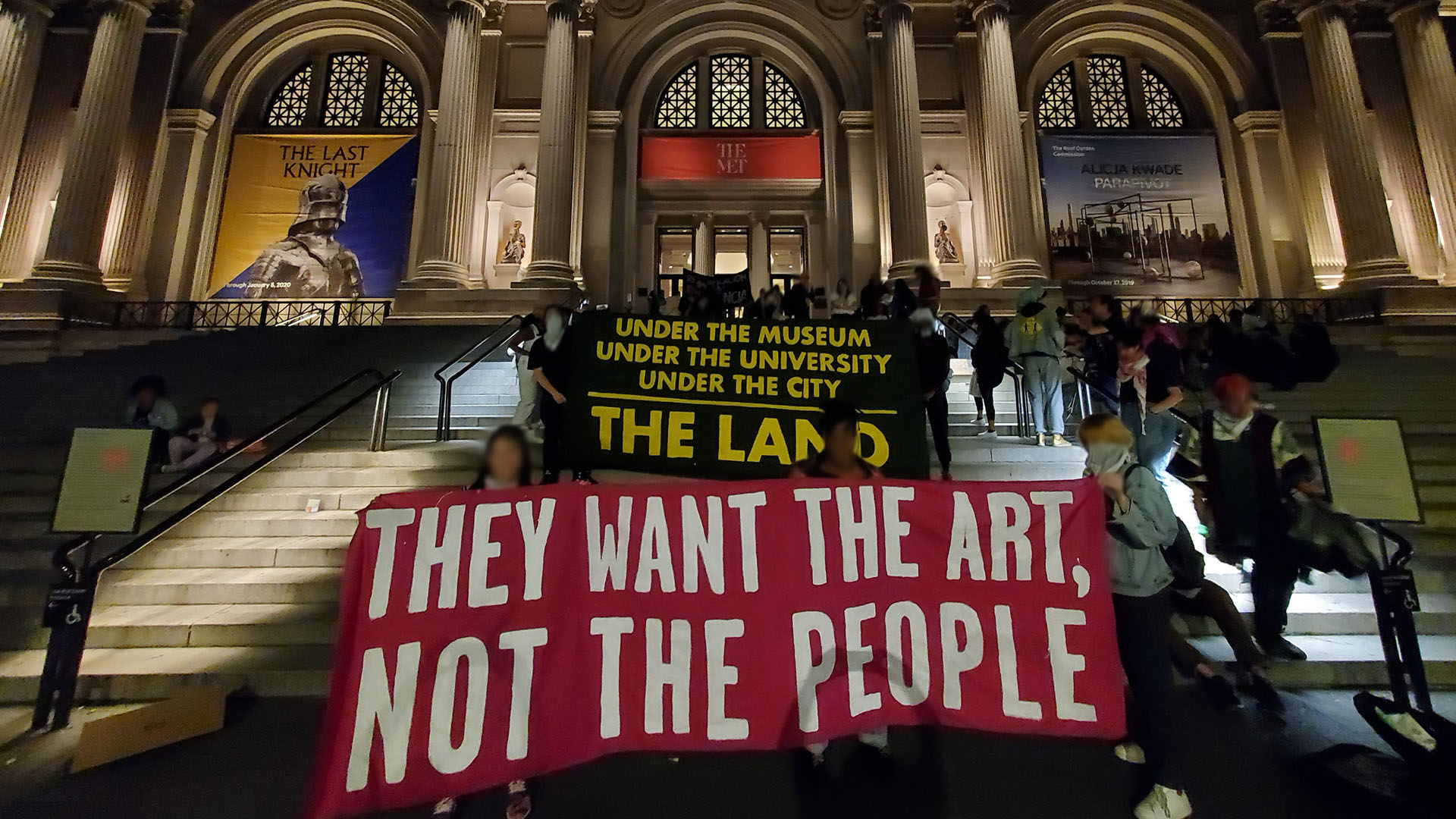 ---
---