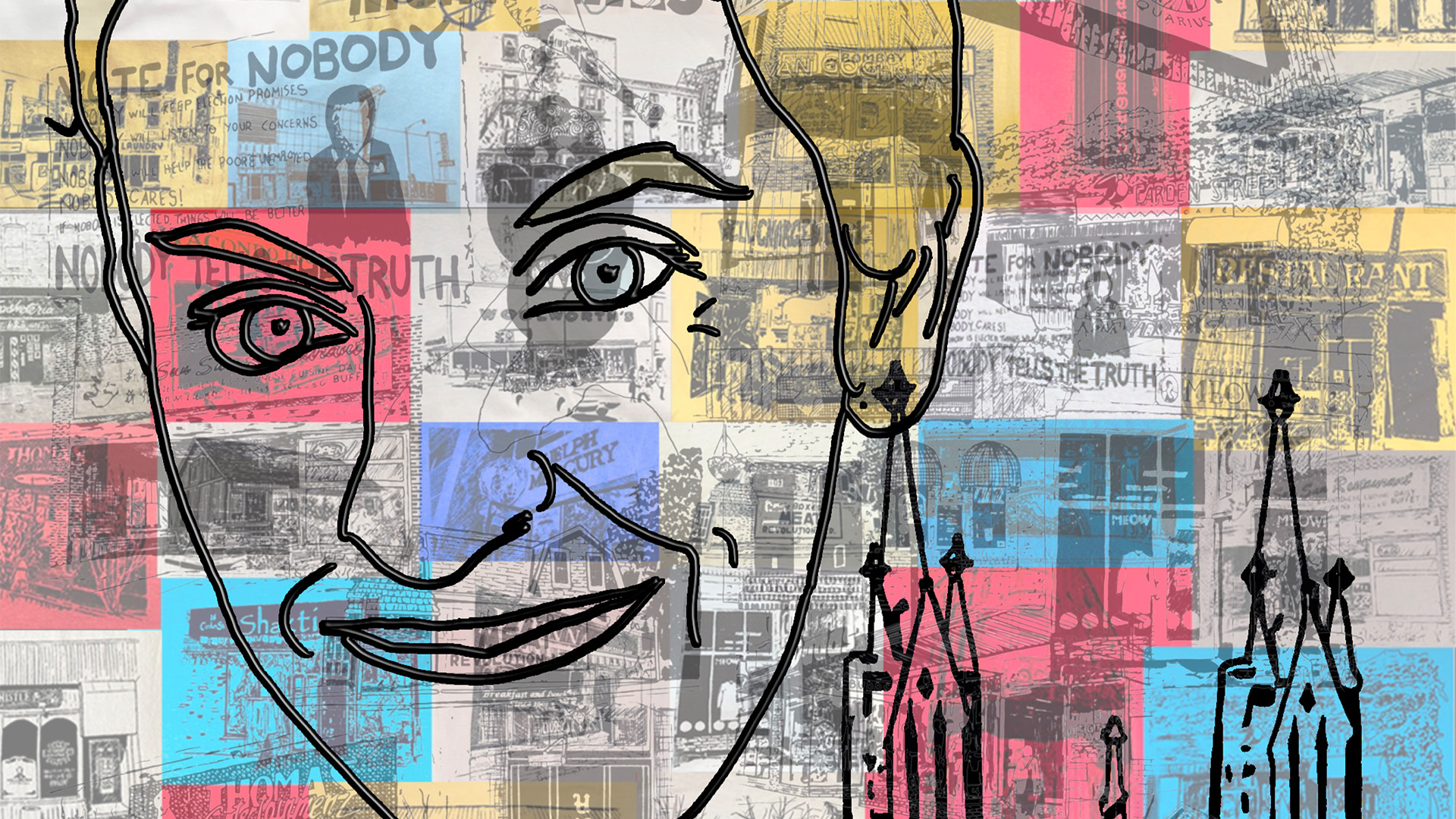 Walking as Remapping: A Golden/Gone Guelph Walk with Jenny Mitchell
Back by popular demand! Led by local story collector and advocate, Jenny Mitchell, this walk will meander through the stories and memories of Guelph.
Register here

Back by popular demand! If you missed her first walk, we planned a second summer walk led by local story collector and advocate Jenny Mitchell. Participants will explore some of the stories and memories of Guelph that Mitchell has gathered during her years growing up downtown, and her career recording the city's oral history. What stories do places hold? How does each story of a place shape its form, in both our memories and physicality? How do you know when you're "downtown"? How gone does a place have to be, to really be gone? In what might be described as a kind of collective "choose your own adventure" experience, this walk explores and excavates memories that shape the heart of Guelph's landscape, and will spend time considering our relationship with spaces after the doors have closed or the sign is gone.
Details:
This walk takes place in downtown Guelph, traveling over mostly paved areas, though some may be uneven. There will be some hills and inclines, but no stairs, naturally landscaped or unmaintained terrain.
The walk will take place rain or shine, so please dress for the weather and wear comfortable shoes, and bring water if needed.
We will cover around 2 km, which will likely take around 2 hours. There will be stops for discussions and breaks throughout, including locations where washroom facilities are available.
If there is severe inclement weather on the date of the walk, we will let participants know as soon as possible, with Wednesday, July 26 as a rescheduling date.
Registrants will receive an email closer to the date with the specific meeting location for the walk. If you have any questions or concerns please contact info@artgalleryofguelph.ca.
Please note that discussions are geared towards adults and teenagers; however, children are welcome with their caregiver.
Facilitator Bio
Jenny Mitchell
With a knack for unfurling community narratives, Mitchell is a Guelph-based multi-disciplinary artist specializing in drawing, silkscreening, and storytelling, and is currently the Mobile Studio Coordinator of CFRU. She was the City of Guelph Artist in Residence in 2020 behind #GoldenGuelph, and has created over 40 visual tributes to Guelph's past through her ongoing project Gone Guelph.