Interrogating the interplay of mobility, colonization, and contemporary stories of migrancy, Dawit L. Petros' exhibition Prospetto a Mare (Prospectus to sea) examines the complicated colonial and postcolonial histories connecting East Africa and Europe. Rooted in the examination of a historic transatlantic flight, Petros shows how gaps in history and failures of public memory have affected and connected people across borders, binding the disparate geographies of Italy, Eritrea, and North America.
In 1933, Italo Balbo, Benito Mussolini's Air Force Minister, led a transatlantic flight of twenty-four seaplanes from Orbetello, Italy to the United States, arriving on July 13 which coincided with Italy's participation in the A Century of Progress International Exposition. In Canada, Shediac Bay (New Brunswick), Shoal Harbour (Newfoundland), and Montreal (Quebec) were crucial staging and reception points for the legs of the roundtrip flight to and from the US. A feat that was celebrated as an achievement of technology and symbol of progress and modernity, the voyage would strengthen Italy's position in Europe and support the country's rationalization of continued colonial rule in East Africa, including Petros' birth nation of Eritrea, a colony created by the Italians in the 19th century.
The technology of the airplane, like the camera, offers a lens with which to understand how Italy constructed subjects of its empire as static, mute and invisible. Prospetto a Mare begins here, investigating through photography, video, and sound how visual representation fixed specific ideas about the nature of East Africans that continue to impact contemporary material realities of these former colonies and their global diasporas, including significant numbers of African Canadians. While these histories of Black Canadians from the Horn of Africa – Eritrea, Ethiopian, and Somalia – are a vital component of contemporary Canadian communities, their complex narratives expand familiar conceptualizations of African Canadian or Black Canadian experiences.
Prospetto a Mare brings together works from The Stranger's Notebook (2016-17), which addresses the West's limited knowledge of cross-border flows and diasporas within the African continent, and Spazio Disponibile (2019), which examines contemporary flows of Africans out of the continent in relation to European colonial history in Eritrea.
Image detail: Dawit L. Petros, Untitled (Epilogue VIII), Longueuil, Quebec (detail), 2021, archival color pigment print, 76.2 x 95.3 cm. Courtesy of the artist
Sponsors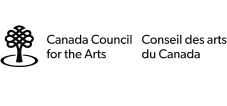 Prospetto a Mare is organized by the Art Gallery of Guelph with the support of the Ontario Arts Council and Canada Council for the Arts.
About the artist
Dawit L. Petros
Dawit L. Petros is a visual artist, researcher and educator whose work over the past decade has focused on a critical re-reading of the entanglements of global modernisms, post-colonial migration, and diasporic experiences. He received his MFA in Visual Art from the School of the Museum of Fine Arts/Tufts University, a BFA in Photography from Concordia University, a BFA in History from the University of Saskatchewan and completed the Whitney Independent Study Program in New York. Recent exhibitions have been held at the 13th Havana Biennial in Matanzas, Cuba (2019); Herbert F. Johnson Museum of Art, Cornell University (2019); Bamako Encounters Biennale, Mali (2017); Dakar Biennale, Senegal (2018); Prospect.4, New Orleans (2017); and the Walther Collection Project Space, New York (2016). Petros is an Assistant Professor at the Department of Photography, School of the Art Institute of Chicago.