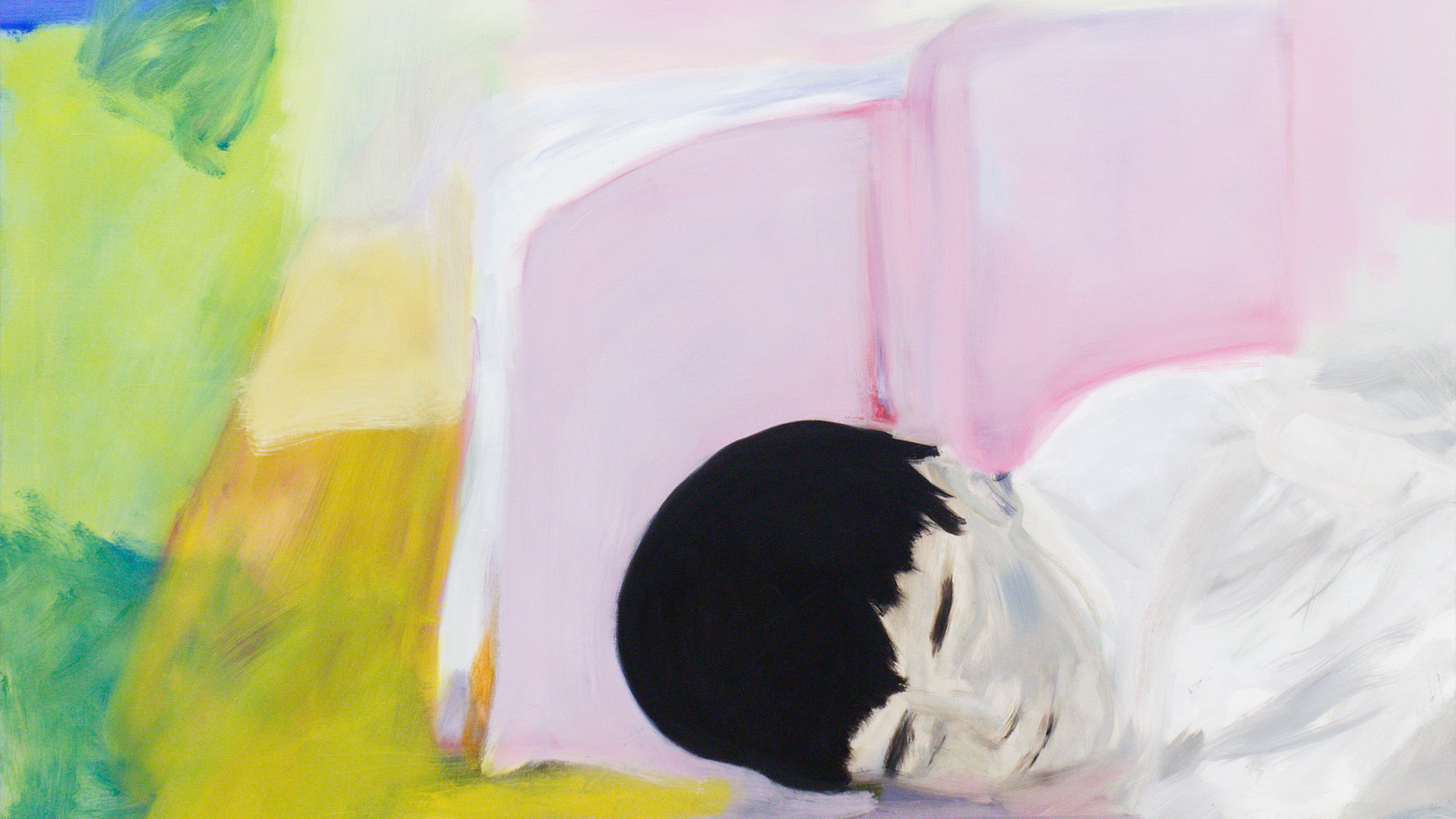 Samuelle Grande: Out of the blue
July 14.2023
September 3.2023
The work of Montreal-born artist Samuelle Grande weaves experiences and observations drawn from her daily life with images sourced from anonymous scrapbooks, cinema and Western art history, creating free-wheeling, rhizomatic visual compositions. Her exhibition Out of the blue features paintings that hybridize these references, producing Grande's personal visual lexicon. Each piece emerges through a visceral process of addition and erasure, evoking dream sequences and memories that overlap in surreal, painterly scenarios. What we do not see, in the everyday, informs her inclusive way of capturing memory, experience, and daily interactions. Born of Grande's fascination with human relationships and the ways in which they empower us, the artist asserts that painting and drawing can be vehicles to reclaim the agency of our bodies.
Image credit: Samuelle Grande, Shelter (detail), 2023, oil on canvas, 152.4 x 152.4 cm. Courtesy of the artist
Partners

This exhibition represents the culmination of two years of focused work in the University of Guelph's Master of Fine Arts program. The Art Gallery of Guelph's annual exhibitions of graduating MFA students is presented in conjunction with the School of Fine Art and Music at the University of Guelph.
About the artist
Samuelle Grande
Samuelle Grande's candid approach to colour, texture, and design explores personal and collective histories in forms that span installation, drawing and painting. She holds a DEC in Cinema and Communications from Cégep de Saint-Laurent in Montreal, a Bachelor of Fine Arts (Honours) with a specialization in Studio Arts from Concordia University, and is completing a Masters of Fine Arts degree at the University of Guelph. She has exhibited her work in group and solo exhibitions at Parc Jarry in Montreal; Blackbird Studios, Montreal; and Boarding House Gallery in Guelph. In the summer of 2023 she will participate in a group exhibition at Galerie Nicolas Robert in Toronto.