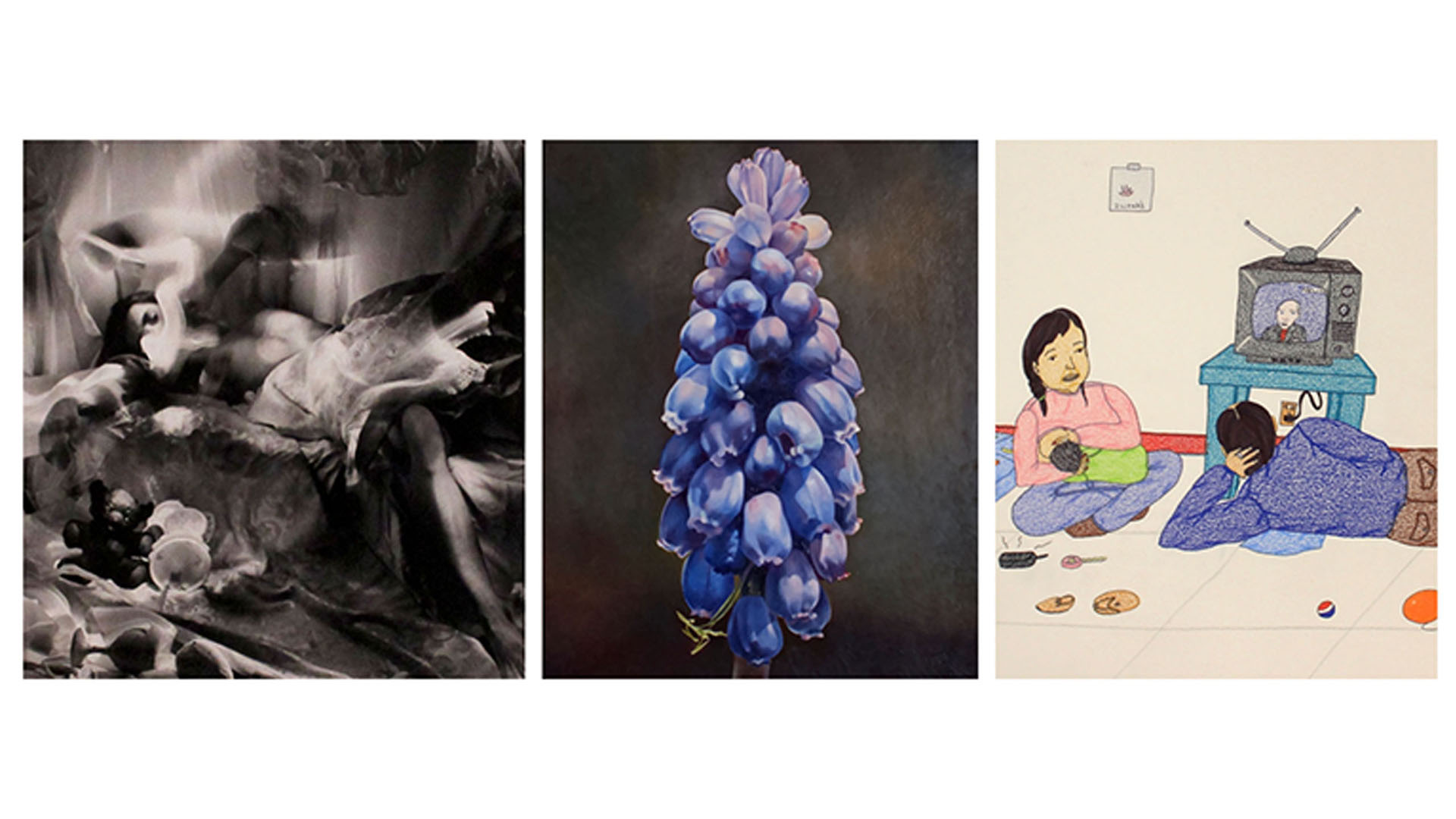 November 26.2016
January 8.2017
Bringing together over fifty works from the Art Gallery of Guelph collection representing almost one hundred years, Dear Life traces the ways in which women have shaped the course of art across the 20th, and now 21st, centuries, deftly transforming their experience into visual language. Works on view reveal the evolution of concerns, forms and processes that are now central to art today, embracing elements of expressiveness, tactility, uncertainty, and experimentation, nuanced through each artist's distinctive practice.
From the handmade aesthetic of Barbara Todd to the domestic realism of Mary Pratt, and from the wry national politics of Joyce Wieland's sketches to the dark humour of drawings of northern life by Annie Pootoogook, the exhibition speaks to the diversity of issues and environments that have dramatically expanded the artistic landscape of this country and beyond. Their collective innovation is captured in the reverberation of discrete voices – the overt and the enigmatic, historical and contemporary – that have propelled shifts in both art and ideas. From each work emerges layered stories, turning to individual experience and personal imperative to inspire new insight into everyday life and a contagious sense of creative possibility.
Image details: Diana Thorneycroft, Untitled (& If She Wakes), 1994, silverprint. Gift of Robert Enright, 2016. Art Gallery of Guelph Collection.
Mary Pratt, Grape Hyacinth, 1976, acrylic on masonite. Purchased through the Alma Mater Fund 1976 with assistance from Wintario, 1977. University of Guelph Collection at the Art Gallery of Guelph.
Annie Pootoogook, Watching the News, 2006, pencil, ink, and pencil crayon on paper. Purchased with support from the Florence L. Gordon Art Programme of the Walter and Duncan Gordon Foundation, and the Canada Council for the Arts Acquisition Program, 2007. Macdonald Stewart Art Centre Collection.
Sponsors


This exhibition is presented with the support of the Canada Council for the Arts and the Ontario Arts Council.
Artists
Shuvinai Ashoona
Mary Anne Barkhouse
Lois Betteridge
Jane Buyers
Fanny Colwill Calvert
Cora Cluett
Kathleen Daly
Christine Davis
Susan Detwiler
Susan Dobson
Janieta Eyre
Deneira Garcia
Bedilia Gonzalez
K.M. Graham
Rae Johnson
Wanda Koop
Suzy Lake
Frances Loring
Kelly Mark
Isabel McLaughlin
Andrea Modica
Jessie Oonark
Annie Pootoogook
Mary Pratt
Margaret Priest
Sandra Rechico
Effie Smith
Naomi Smith
Diana Thorneycroft
Barbara Todd
Ehryn Torrell
Marion Tuu'luq
Nicole Vogelzang
Catherine Widgery
Joyce Wieland
Shirley Wiitasalo